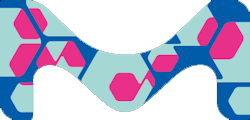 Merck
Merck – A Leader in Life Science. Our purpose is to solve the toughest problems in life science by collaborating with the global scientific community – and through that, we aim to accelerate access to better health for people everywhere.
Address Darmstadt
Germany
Website
Email
Telephone
+[49] 6151 72-0
We provide scientists and engineers with best-in-class lab materials, technologies and services. With the 2015 combination of Merck Millipore and Sigma-Aldrich, we now have a broad portfolio of 300,000 products, an expanded global footprint and an industry-leading eCommerce platform - SigmaAldrich
There is more to safety than meets the eye.
Merck industrial microbial testing solutions for all your needs.
Merck offers more than a complete range of high quality microbiology testing solutions for the pharmaceutical, cosmetics, municipal water, beverages and food industries.
It's a comprehensive approach providing regulatory expertise, substantial service, and trust. For that one invaluable result: safe products.
The life science business of Merck operates as MilliporeSigma in the U.S. and Canada.
Products
Please note : Any products described on this page are for Research Use Only and not intended for clinical diagnostic procedures unless otherwise stated.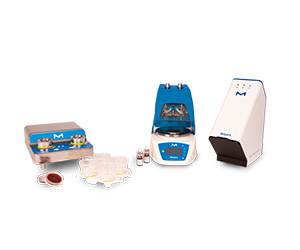 Assay DevelopmentCosmetic/Personal CareFood & BeveragePharmaceuticalWater
The Milliflex® Rapid 2.0 system combines membrane filtration and ATP bioluminescence to detect, image, and quantify microcolonies of bacteria, yeasts, and molds up to 4x faster than compendial bioburden or sterility testing. Compatible with a variety of filterable samples in the pharmaceutical, ATMP, biotech, and personal care industries, it helps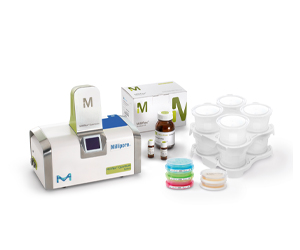 ClinicalPharmaceuticalWater
The Milliflex® Quantum System is a rapid fluorescent-based technology designed for fast quantitative detection of microorganisms over a broad range of filterable matrices. This easy-to-use and simple system uses industry-standard membrane filtration techniques to detect viable and culturable microorganisms down to 1 CFU per sample. Test results are also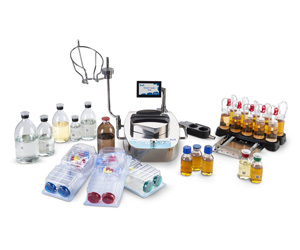 ClinicalCosmetic/Personal CarePharmaceuticalWater
Configure your Steritest® system to fit your sample, packaging, and controlled testing environment needs. Our portfolio, which offers a fully regulatory-compliant testing workflow (USP <71>, EU Pharmacopoeia < 2.6.1> and JP Pharmacopoeia <4.06>), includes: Sterility testing pumps and accessories Membrane filtration devices Culture media, rinse fluids,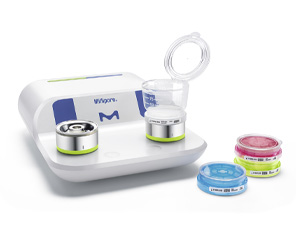 Assay DevelopmentClinicalCosmetic/Personal CarePharmaceuticalWater
Not only comfortable to use, the Milliflex Oasis® system is relaxing for your mind: 96 new features take care of all that matters in productivity—reliability of results and regulatory compliance. We offer you a complete solution, including services, for a secured workflow with the highest throughput capability:
Microbiology Product Areas
Clinical

NOTE: The products listed in this section may not be approved for clinical diagnostic use in your jurisdiction. You must assume these products are unregulated and therefore cannot be used for routine testing and reporting of results unless otherwise stated.
Air Sampling
Show all suppliers
Environmental Monitoring
Show all suppliers
Stains & Reagents
Show all suppliers