3rd December 2019 Content supplied by: Merck Millipore
Accurate Surface Monitoring in Isolators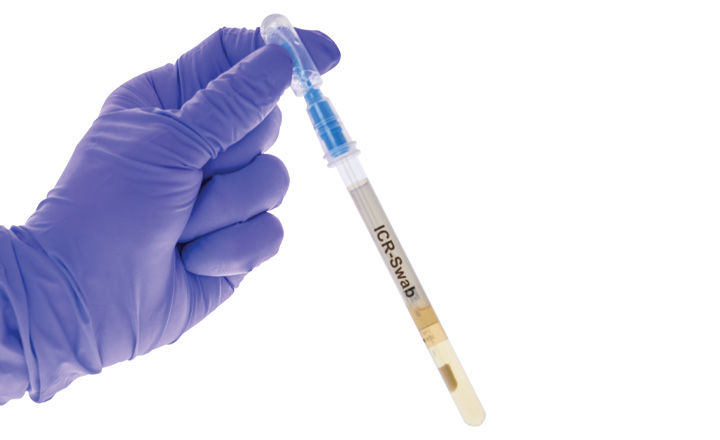 Contact plates and swabs are common methods for surface monitoring in aseptic filling lines for pharmaceuticals. Both methods are recommended by the current European and US GMP guidance.
The published recovery rates for several swabs and contact plates vary widely due to differences in chosen methods, surfaces, and test microorganisms. This variability is also reported by the USP chapter <1116>, but each method should be able to detect low levels of microorganisms, especially in grade A cleanrooms or isolators.
The manufacturing of sterile drugs in isolators is common in the pharmaceutical industry and therefore, microorganisms must be detected from surfaces frequently used in isolators, such as Neoprene® gloves.
We examined the suitability of Merck Millipore® ICR Swabs and lockable TSA LTHThio contact ICR+ plates to detect low numbers of different bacteria test strains from Neoprene® isolator gloves. The ICR Swab is designed for presence/absence tests on dry and hard-to-access surfaces, whereas ICR contact plates are suitable for the enumeration of microorganisms on flat, dry surfaces in cleanrooms and isolators.
Download the study today to discover how these swabs and contact plates performed
Tags:
Date Published: 3rd December 2019
Source article link: https://www.rapidmicrobiology.com/supplier/merck-millipore