28th May 2020 Content supplied by: Merck Millipore
Food Safety - How Can You Be Sure You're Compliant?
Introduction: This year, the second World Food Safety Day (WFSD) will be on 7 June 2020. Organized by the World Health Organization (WHO), It's an opportunity for everyone within the food sector to pause and review all steps in the farm to fork chain, to ensure finished products are safe for the consumer. A crucial part of protecting brand reputation is by guaranteeing all microbiology testing is performed exactly as specified by the appropriate international testing regulations such as ISO or FDA BAM.
Something that can easily be overlooked in regulatory updates, is changes in the formulation of microbiological media. In this interview, Holger Schoenenbruecher, Strategic Marketing Director, Food and Beverage with Merck Life Science talks to rapidmicrobiology about how Merck ensure their media formulations are always current, how the user knows which formulation they are buying and how Merck's extensive technical support meets the needs of new and existing customers.
Q. World Food Safety Day – a good opportunity to review food safety testing compliance?
Holger: Certainly, I think it's a good, holistic way to approach food safety. The motto of this year's World Food Safety day is "food safety, everyone's business."
As a test kit provider, Merck fulfils its role in food safety, by supplying products which are compliant with international standards and regulations, to its customers. This helps to ensure food security and market access.
Q. Regulatory standards (ISO, BAM, etc.) are constantly updating, what drives these changes?
Holger: New regulatory requirements or scientific advancements primarily drive changes. For example, the need to monitor a new organism, or when a chemical compound may no longer be allowed, might drive these revisions. But also, there might be simply a need to improve a test or to harmonize; if there are too many testing protocols for one type of food.
Food testing laboratories can reduce complexity by referring to a horizontal method and avoid using several different test protocols. Therefore, streamlining these procedures whilst still being able to provide valid results is very important.
These changes must be backed up by scientific data, and periodic review cycles ensure the standards are improving. ISO standards now include performance characteristics from method validations, to enable an easier verification and implementation in the lab.
Q. What issues can arise if accredited labs are not using the most up to date media formulations?
Holger: Using non-compliant criteria can impact a laboratory's quality control and its ability to provide correct results. Microbiological media are a key part of the test method, and whether it's an ISO standard or a US FDA BAM method, it will correctly describe the formulation, pH and the performance testing requirement.
So, if a laboratory is ISO/IEC 17025 accredited, they must make sure they are using the specified culture media and reagents for the method, and this will allow them to guarantee the accuracy and precision of the result.
Q. Does Merck get involved in proposing changes to international standards?
Holger: Because of their extensive scientific background, many of our technical experts are active members of ISO, MicroVAL and AOAC working groups, which meet annually in person or virtually, as it is now the case, several times a year with a detailed agenda.
For example, we have microbiologists, who are involved in the third-party method validation within MicroVal, which is an international certification organization for the validation and approval of alternative methods. They are providing their scientific expertise, e.g. within the MicroVAL Technical Committee, as volunteering method reviewers. Others are active contributors to ISO or national standardization bodies and lead or contribute to discussion groups when writing new test methods.
Through our seminars and webinars, these experts can give first-hand information to our customers on the changes and provide support for implementing them.
Q. How did Merck handle the recent changes in ISO media for Salmonella and Campylobacter?
Holger: We addressed those changes as part of our culture media regulatory compliance program. Whether the customer wants to prepare media themselves in-house using, e.g. our GranuCult® granulated media or utilize our ReadyPlateTM ready-to-use media, we ensure compliance to the corresponding ISO or FDA BAM standard. This is also visible via the extended article name.
We also update the technical data sheets and our certificates of analysis, making it very easy for the customer to read: What is the required formulation? Is it compliant with the standard? What is the quality control procedure? What strains are needed for performance testing? We have done this for Salmonella, Campylobacter, but we are also doing it for all the other important pathogenic or spoilage microorganisms. Those updates include changes in the individual standard, as well as overarching to EN ISO 11133:2014 including Amendment 1:2018 and Amendment 2:2020.
From formulation down to quality control and release, which has to occur in our own ISO 17025 accredited laboratories, this ensures full compliance of our media to the ISO 11333:2014 standard and offers a whole chain of transparency to the customer.
Q. BRC Global Standard for Food Safety Issue 8 includes a whole new section 4.11.8 on environmental monitoring requiring risk-based programs to be in place for pathogens or spoilage organisms for all production areas with open and ready to eat products. How can Merck assist Food Quality Managers tasked with establishing such a system?
Holger: This new section is basically saying that the client needs to install a risk-based environmental monitoring program depending on what might be harmful to the type of food that they are producing.
From a microbiology standpoint, this may include different pathogens and different spoilage organisms, depending on the type of product and how important it is to define control limits and corrective actions and document accordingly. This is a principle that you can see within the FSMA (FDA Food Safety Modernization Act) driven regulation in the US or HACCP.
We offer a whole range of environmental monitoring products that can be used by the customer to monitor and test for spoilage microorganisms in the air in a manufacturing environment. And of course, for cleaning and disinfecting your facility, you want an instrument to measure this process has been effective, and we offer our ATP-based test MVP ICON device that can do this rapidly for you.
This is a range of environmental monitoring products we offer to the customer, along with up-to-date relevant regulatory information.
Q. How can an end-user ensure their culture media are compliant with the latest updates?
Holger: Generally, if you speak about compliance on a global scale, this can be a complex exercise. As an end-user, you might have to check for ISO, EU or US regulations, depending on where the product is sold. Usually, the end-user would seek out information on changes from national groups in these countries.
As a supplier, Merck will provide this information upfront. And also, on our website, we have pre-recorded webinars, updating our customers on any changes as they arise.
Q. What does an accredited lab have to do to switch media supplier?
Holger: An accredited lab needs to ensure that the culture media formulations and QC that are in use are compliant to the required standard. If a culture medium is released by a supplier's lab holding an ISO 17025-accreditation on ISO 11133-methods, this clearly shows compliance. Nevertheless, ISO 11133 is also recommending that whenever you switch to a new medium or a new manufacturer, that you evaluate its performance. This should be part of your analytical quality control/quality assurance program to ensure you're still providing valid results.
Q. Can Merck offer technical support to these labs?
Holger: We offer different levels of support. This can start with a consultative method discussion. How can we help you to set up a test plan for your purpose? Or do you need our Application Service Group to run the sample feasibility study for you and support you with method implementation?
This is of importance when we speak about the use of rapid methods or alternative methods. Here, you want to make sure that there is not only external validation available, but the method is working in the user's hands and fit for purpose with the sample testing requirements.
To summarize, I would say we have a range of services, starting from consultancy down to supportive laboratory experiments that we perform, including customer training.
Q. Will we see any changes in food safety testing post-COVID-19?
Holger: It's an interesting question because we were all looking for the impact, can the virus be foodborne? Fortunately, all national bodies, along with the WHO, strictly stated that there had been no incidents of COVID-19 caused by contaminated food.
There have to be strict hygiene rules to be adhered to in the food production environment, to avoid any risk of a potential smear infection. In a nutshell, we would not expect significant changes related to general testing requirements for food due to COVID-19.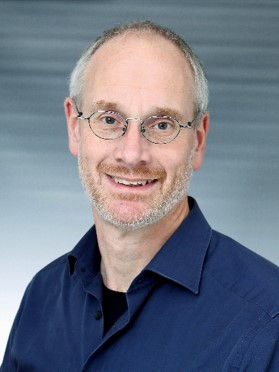 Holger Schoenenbruecher Biography:
Holger holds a PhD in veterinary medicine (Institute of Veterinary Food Science, JLU Giessen). He joined Merck in 2008 and was responsible for molecular application development, focusing on Food & Beverage (F&B). He moved into marketing to establish a new franchise business and is now in charge of Strategic Marketing for F&B. He is also member of the Microval General Committee.
Tags:
Date Published: 28th May 2020
Source article link: View