28th June 2018 Content supplied by: Merck Millipore
Pyrogen Detection No Longer Requires Animal Testing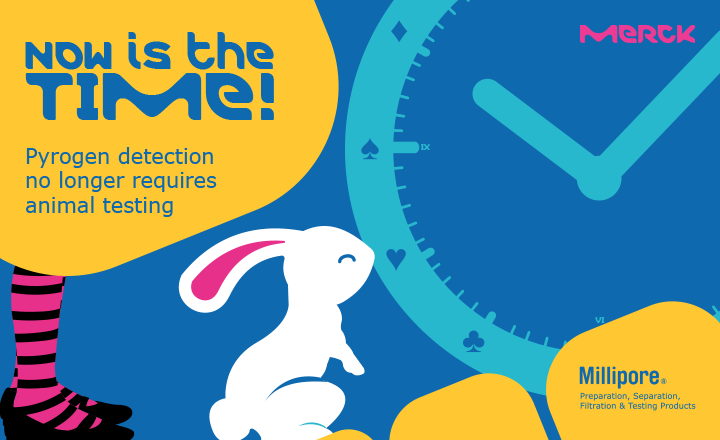 Pyrogen Detection: change to in vitro testing, and meet regulation requirements with the PyroMAT™ system
Did you know that current regulations recommend replacing the Rabbit Pyrogen Test with in vitro tests such as the Monocyte Activation Test (MAT)?
This is in line with the guiding principles known as the 3Rs (Reduction, Refinement and Replacement) for the ethical use of animals in lab testing.
Watch our video to find out how the new ready-to-use PyroMAT™ kit can help you to perform MAT in your lab. And discover our technical documents library.   Download our technical documents and software today:
Visit our website, and learn how our convenient, highly sensitive assay provides an ideal alternative to unnecessary animal testing for pyrogen detection.
Tags:
Date Published: 28th June 2018
Source article link: View
Related news