23rd November 2015 Content supplied by:
Taking a Proactive Approach to Pathogen Detection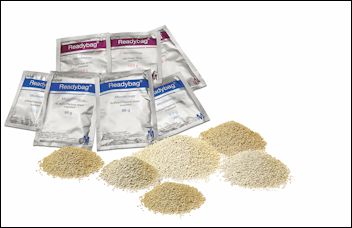 by Dr. Andreas Bubert, Senior Product Manager Culture Media Food & Beverage, Merck KGaA, Darmstadt, Germany.
Listeria contamination has made headlines in North America and the EU this year by appearing in seemingly "low risk" frozen products like corn, green beans and ice cream. A report earlier this year from the European Food Safety Authority (EFSA) and the European Centre for Disease Prevention and Control (ECDC) revealed that Listeria cases are on the rise. Consumption of meat and dairy products contaminated with Listeria can cause listeriosis in humans, a serious, and sometimes fatal infection. Beyond the effect on consumer health, food contamination can damage a company's reputation. In extreme cases, company executives found responsible for releasing contaminated products to the public have been sentenced to prison. The Food and Drug Administration (FDA), through its Food Safety Modernization Act, is increasing regulations for food manufacturers to change the way contamination is controlled. In light of these evolving regulations, food manufacturers must implement more stringent contamination control measures, proactively reducing the risk of contamination by a range of microorganisms, including Listeria.
An effective approach to routine testing for Listeria contamination must be easy to implement, accurate and quick to provide conclusive results. Readybag® pouches from the Life Science Business of Merck were designed to shorten the pathogen testing process, without compromising accuracy and reliability. The pouches contain granulated, gamma-irradiated culture media, thus eliminating the need for media preparation or weighing; an additional benefit is that granulated media also dissolve more uniformly in water. With Readybag® pouches, pathogen testing is a simple three-step process. In the first step, 25 grams of the food sample of interest – cheese, meat, fruit, frozen foods, etc. – is placed into a stomacher bag. Contents of the Readybag® pouch are then added directly to the food sample followed by the addition of sterile, demineralized water. The third and final step is the incubation period. After incubation, media can be checked for characteristic Listeria colonies. With this simple, three-step process, there is no need for weight, autoclaving or supplemental handling. Overall, the working time of lab technicians could be reduced from a total of 42 minutes to only 16 minutes with Readybag® pouches.
Readybag® pouches also simplify and shorten the time needed for pathogen testing of composite samples, which are larger than traditional food samples and require more culture media before incubation. The design and convenience of Readybag® pouches eliminate the need for upfront media preparation, helping to improve lab efficiencies typically hurt by weighing media or autoclaving that is required of high volumes of media.
Incorporating Readybag® pouches into contamination control protocols at food production facilities could help companies demonstrate compliance with national and international food safety standards, (such as the ISO regulations for microbiology of food and animal feeding stuffs, and the FDA's Food Safety Modernization Act. Recent legislation passed by the FDA requires food manufacturers to design and implement detailed plans for preventing contamination of food products in their facilities before it occurs. Under the new legislation, companies must identify hazards in the manufacturing process, ways to reduce the risk of contamination and protocols to monitor whether or not their contamination control procedures are working effectively. In combination, these requirements force food manufacturing companies to examine their operations, and find ways to test for, and remove, contamination.
Food manufacturers can comply with FDA, EFSA and ECDC regulations and, consequently, prepare for compliance reporting by implementing innovative pathogen detection solutions that deliver consistently fast, safe and reliable results. These solutions can help shift food manufacturers from reactive to proactive processes for preventing contamination. A partner to food manufacturers, Merck understands the demands that food manufacturers face and offers solutions that help companies be more confident in the quality of their operations, especially in light of evolving regulations. These solutions reduce the risk to consumer safety and company reputation, help ensure compliance with the FDA and minimize associated costs.
Click here for more information on the Merck granulated media range and Readybag® pouches for Salmonella and Listeria enrichment broths.
Watch the Merck culture media range video - www.youtube.com/watch?v=mnsqhBxBxAU Watch the Merck Readybag® Pouch video - www.youtube.com/watch?v=Yvemezh8bPo
Tags:
Date Published: 23rd November 2015