Microbiology Product Finder : Food & Beverage
Sector: Food & Beverage
Test type: Environmental Monitoring
Please use both selection boxes below to find companies that supply products in areas that you are interested:
Tick Boxes below to compare products [Max 3]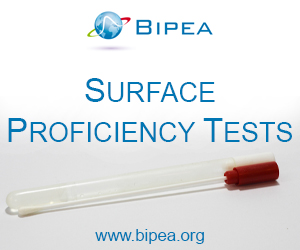 BIPEA offers three PT programs in the field of hygiene that enables laboratories to detect and enumerate microbiological parameters on surfaces: PT 101a is a quantification PTS: It offers one contaminated stainless steel plate sample, and laboratories will be able to analyse the parameter of Total Viable Count. PT 101
This Broth is formulated as according to ISO 6579 and has been selected for its compatibility with the Solus Salmonella ELISA test. It gives very consistent growth and isolation of Salmonella sp. and has optimal selective properties resulting in the excellent suppression of background flora that can sometimes interfere with the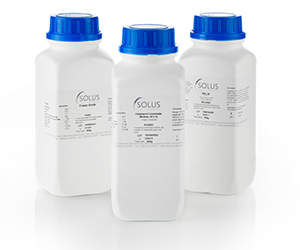 Secondary enrichment broth in the Solus Listeria ELISA method.
Enrichment media for use with Solus One Salmonella assay in combination with Solus Salmonella supplement.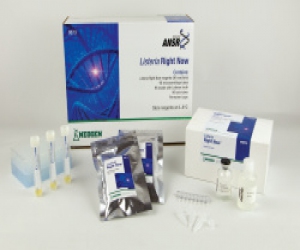 ANSR Listeria Right Now™ is able to detect very low levels of Listeria spp., including L. monocytogenes, from environmental samples using a patented molecular method to target rRNA. The method can be used in-house without the fear of potentially cultivating pathogens. Results can be obtained within as little as 60 minutes.
RAPID'Listeria spp. agar is an affordable selective chromogenic medium for detection of Listeria spp. in food and environmental samples. Listeria spp. are ß-glucosidase positive and appear as blue-green colonies against the whiteish agar, selective agents in the medium inhibits interfering flora, and the nutrient-rich medium enables rapid growth and identification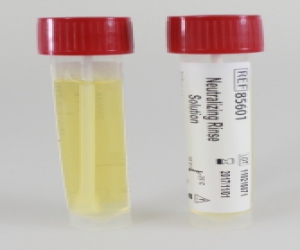 ESC (Easy Surface Checking) swab range includes a new generation of sampling devices for microbiological examination of surfaces, especially recommended for food and pharmaceutical industries. Available for Neutralizing Rinse Solution,  Buffered Peptone Water, D/E Neutralizing Broth, Letheen Broth, Maximum Recovery Diluent, in 5 and 10 mL formats.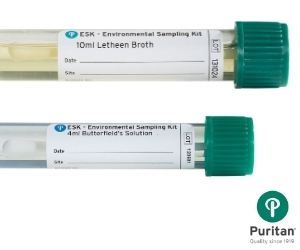 Our line of ESK® Sampling Kits are used for environmental monitoring, hygiene control, sanitization programs and bio burden determination across a range of industries, from food safety to pharmaceuticals. You can count on them for accurate, repeatable results.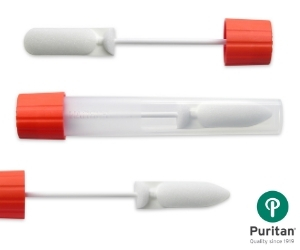 EnviroMax® and EnviroMax Plus® - are the ultimate in environmental sampling and food testing applications from the swab experts at Puritan. We spent time in the marketplace with different end users from food production to cosmetics to pharmaceutical firms. The result, a large, firm foam-tipped swab found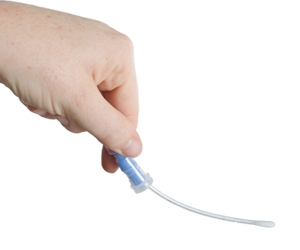 All-in-one sample collection and testing device for use with a luminometer to measure residual contamination on surfaces or in liquid samples giving results in 15 seconds. The device contains a liquid-stable reagent in patented snap valve technology for consistency, convenience and ease of use. The pre-wetted swab ensures good sample collection
InSite is a self-contained, reagent swab device for the detection of pathogens in environmental samples. Each device contains a chromogenic liquid media formulated with antibiotics, growth enhancers, and colour changing compounds. The devices consist of pre-enrichment media and neutralisers on the swab and selective enrichment in the separate bulb. Specific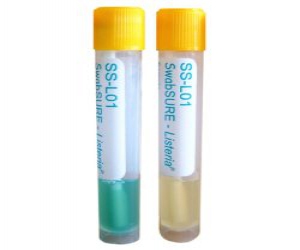 SwabSURE ListeriaP is an innovative colour change Listeria testing product for environmental monitoring and food contact surfaces. The presence of pathogenic Listeria monocytogenes and Listeria ivanovii is indicated by a colour change in the media following incubation. Other commensal organisms are prevented from growing by a combination of antibiotics and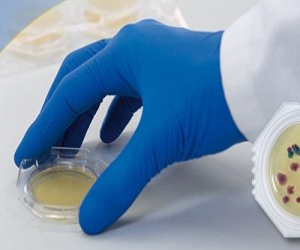 A simple and efficient method to perform regular and well targeted hygiene controls. Direct stamps can be taken on all plain surfaces in the production environment as well as on solid foods The complete portfolio of the RIDA®STAMP line consists of 11 different products which are all available in two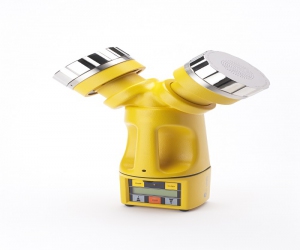 The SAS range of hand held air samplers are for the microbiological monitoring of air as part of an environmental monitoring program.
Suppliers who have products in this sector:
Tick Boxes below to request info [Max 10]