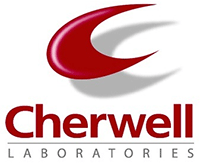 Cherwell Laboratories Ltd
Cherwell Laboratories is the UK based manufacturer and supplier of the Redipor® range of prepared media to the pharmaceutical and industrial markets. Cherwell focuses on solving customer issues and as an ISO9001 accredited company is dedicated to delivering excellence in product quality and service. Cherwell also supply a range of microbiological air samplers for a variety of applications such as clean room monitoring, autoclave validation and process monitoring.
Address Bicester
United Kingdom
Website
Email
Telephone
+[44] 1869 355500
Cherwell Laboratories specialise in cleanroom microbiology solutions including prepared microbiological media, air samplers and environmental monitoring accessories for the pharmaceutical and related industries.
Cherwell has been manufacturing prepared microbiological media under the Redipor name since the early 1980s. During this time the Redipor brand has built a strong reputation within the pharmaceutical industry for offering high quality products and a flexible, efficient service. The range offers ready-to-use media including Petri dishes, contact plates, bottles and broth bags, all designed to meet the rigorous requirements of the industrial microbiology sector.
The Redipor range is also available via an expanding European distributor network. Cherwell works closely with all Redipor distributors to offer the same high quality service enjoyed by our UK customers plus technical support and expertise.
Alongside Redipor, Cherwell are also UK distributors for microbial air samplers.
Microbiology Product Areas
Clinical

NOTE: The products listed in this section may not be approved for clinical diagnostic use in your jurisdiction. You must assume these products are unregulated and therefore cannot be used for routine testing and reporting of results unless otherwise stated.
Air Sampling
Show all suppliers
Environmental Monitoring
Show all suppliers
Ready-to-use Media
Show all suppliers