18th February 2014 Content supplied by: Cherwell
Microbiologists Value Flexibility and Quality in Redipor® Prepared Media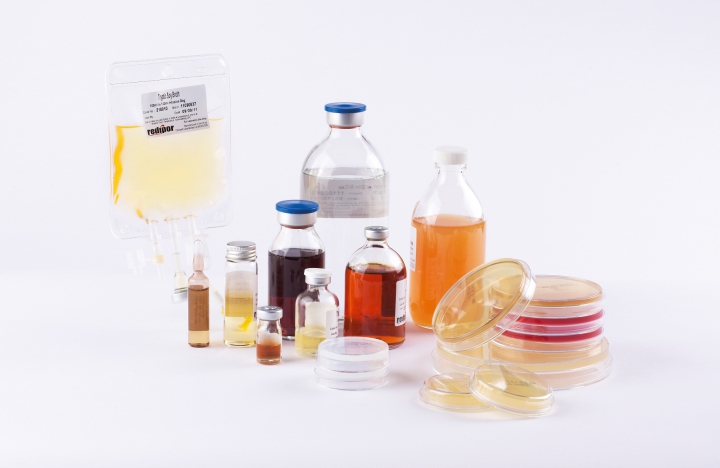 Cherwell Laboratories Ltd's reputation as a leading supplier of high-quality prepared microbiological media has been endorsed following a recent market research study. Results from this demonstrate that Cherwell are highly regarded by both customers and prospective customers in all areas, including Redipor® product quality, flexibility of supply, reliability and efficiency at dealing with any customer's problem.
Cherwell commissioned an in depth market research project to gain a better understanding of the prepared microbiological media market and the needs of their customers. Companies were invited to complete an anonymous online questionnaire regarding their current and expected usage of prepared media, plus their perceptions of the main suppliers within the market.
Notably, those surveyed rated Cherwell as the top 'go-to' company for bespoke prepared media solutions and also the most flexible with regards to volumes ordered. These key findings endorse Cherwell's Redipor offering, which encompasses a comprehensive selection of media types and quantities to accommodate a broad range of microbiological testing needs. This means Cherwell can provide small batches for specialist, low volume users plus bespoke solutions to meet specific requirements, alongside high volume environmental monitoring products.
Andy Whittard, Managing Director, Cherwell Laboratories commented, "The market research confirms Cherwell's reputation within the industry for offering high quality prepared media products with the flexibility to meet specific customer requirements. We are committed to ensuring that this flexibility and our level of customer service is maintained as we continue to grow."
He added, "As a thank you to everyone who participated in the market research, Cherwell have made a donation to Thames Valley & Chiltern Air Ambulance."
To sustain customer satisfaction levels and meet the increasing demand for Redipor prepared media, Cherwell are further increasing their production capabilities with an extension to their cleanroom production suite. The work, scheduled for completion during Spring 2014, will provide more production space and enable investment in additional production equipment and trained staff to ensure demand can be met whilst retaining Cherwell's much recognised flexibility.
For more information about Cherwell Laboratories, please visit www.cherwell-labs.co.uk or follow @CherwellLabs on Twitter.
Please note : Any products described on this page are for Research Use Only and not intended for clinical diagnostic procedures unless otherwise stated.
Date Published: 18th February 2014
Related news