4th May 2018 Content supplied by: Cherwell Laboratories Ltd
Cherwell to Attend Events Focusing on Revision of EU GMP Annex 1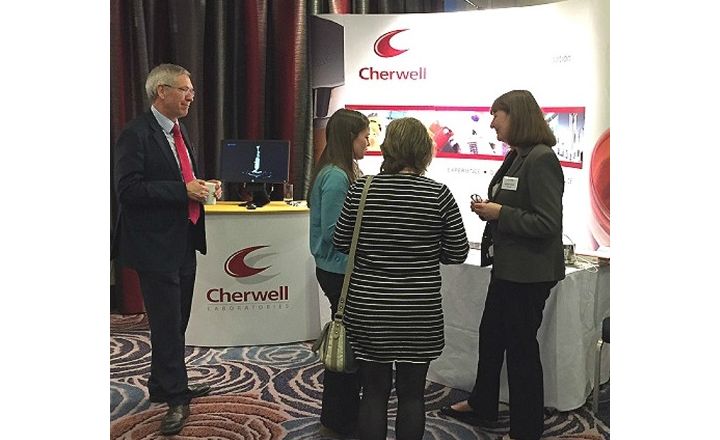 Cherwell Laboratories, will be offering expert knowledge and demonstrating their comprehensive range of specialist environmental monitoring and process validation products at two events focused on the revision of EU GMP Annex 1 in May 2018. At both events, Cherwell can advise visitors on how to improve environmental monitoring following the eventual publication of this significant amendment in guidelines for the manufacture of sterile medicinal products.
The first event, which takes place on the 16th and 17th May, is the Cleanroom Technology Conference, which will be held at the National Conference Centre in Birmingham.  The conference aims to help delegates keep up to date with cleanroom standards and ensure compliance.  The two-day event will focus on best practice and regulations affecting both cleanroom design and cleanroom operation. Day one concentrates on Regulations and Standards and will start with a keynote presentation on the 2017 Draft revision Annex 1 of the EU GMP / ISO 14644.  Day two focuses on cleanroom design and operations.
The second event, the Parenteral Drug Association Annex 1 – Revision of the EU GMP Guideline, will be held on 17th May the Crowne Plaza Dublin – Blanchardstown, Ireland.  The conference has been set up by PDA Europe to consider the impact of the proposed revisions to Annex 1 on both the industry and manufacturers.  The conference will cover the intended amendments from a regulator's perspective – covering important improvements and developments; as well as from an industry perspective – reporting on the comments submitted by the PDA task force to the EMA.
Representatives from Cherwell will be on hand at both events to discuss and highlight how their products for environmental monitoring applications can help to maintain future good manufacturing practice (GMP) in line with EU-GMP Annex 1. They will also be demonstrating Cherwell's product range and offering delegates practical advice and solutions tailored to customer-specific requirements.  The Cherwell range includes Redipor® prepared media,  stainless steel accessories, and SAS microbial air samplers.
Andrew Barrow, Sales Manager at Cherwell Laboratories, comments, "We are aiming to attend as many events as possible that are focusing on the revision on EU GMP Annex 1.  As always, we like to attend these events to keep up to date with industry trends and regulatory changes, and we are particularly keen to listen to the industry's reaction to the draft. We want to be available to discuss how we can help customers to maintain compliance once the revisions have been approved and published.  Events like these are the ideal platform to enable us to do this."
For more information about Cherwell Laboratories, please visit www.cherwell-labs.co.uk, follow @CherwellLabs on Twitter or follow on LinkedIn.
Please note : Any products described on this page are for Research Use Only and not intended for clinical diagnostic procedures unless otherwise stated.
Tags:
Date Published: 4th May 2018