10th December 2019 Content supplied by: Cherwell Laboratories Ltd
Cherwell Announces New Microbiology Sales Specialist
Cherwell Laboratories, specialists in cleanroom microbiology solutions, are pleased to announce the appointment of Thomas Parkhill as Microbiology Sales Specialist.  Thomas will work closely with new and existing customers across the UK to fully understand and help Cherwell to satisfy its customers' future environmental monitoring and process validation needs.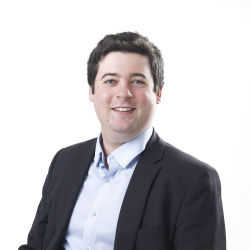 Thomas studied Molecular Biology at the University of Dundee in Scotland, before moving to Biocatalysts, an enzyme manufacturer, based in Cardiff.   During his five years with Biocatalysts, Thomas progressed to the role of Business Manager for Northern Europe territory; particularly working closely with Blue-Chip companies to deliver complex new developments within the food and beverage industry.
Commenting on his new role, Thomas said, "I am delighted to join Cherwell Laboratories at an exciting time. I want to help Cherwell build on their excellent reputation for customer service and to drive ambitious growth plans for the company, as market requirements for prepared media and microbial air sampling increase. Most importantly I am looking forward to strengthening and deepening relationships with new and existing customers at a time when regulations are changing, so we can continue to support them in their growing monitoring and validation needs."
Andrew Barrow, Sales Manager of Cherwell, commented, "Tom brings valuable additional experience of technical sales and project management to our team. This combined with his energy and enthusiasm in microbiology will help us to continue to deliver added value to our customers."
With over thirty-five years' experience in manufacturing Redipor prepared media within environmental monitoring and process validation applications, Cherwell has expertise in delivering high-quality products and services to their clients.  Cherwell also maintains the personal touch that accompanies an ability to accommodate customers' unique needs with bespoke solutions. 
For more information about Cherwell Laboratories, please visit www.cherwell-labs.co.uk
Tags:
Date Published: 10th December 2019
Source article link: View