12th November 2013 Content supplied by:
Cherwell Supports Pharmig's Annual Microbiology Conference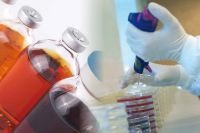 Cherwell Laboratories will once again be supporting Pharmig's Annual Microbiology Conference at The Oxford Belfry Hotel, Thame. The annual conference, to be held on 20th & 21st November 2013, provides the opportunity for individuals to keep up-to-date with the latest hot topics in microbiology.
This year the Pharmig conference has presentations and discussions on regulation, investigation, best practice and risk management for microbiology, covering sterile and non-sterile pharmaceuticals and medical devices. There will also be an entertaining presentation from Professor Anthony Hilton on microbiology risk in more domestic environments, and a workshop entitled 'Questions you always wanted to ask an inspector but felt you couldn't'. The full event programme plus membership options can be found at www.pharmig.org.uk.
With over 40 years' experience, Cherwell Laboratories has developed a reputation for providing high quality products to meet the environmental monitoring and process validation requirements of the pharmaceutical, healthcare and other related industries. The range includes Redipor prepared media, such as agar plates and bottled media, plus SAS microbial air samplers and biological indicators, all available for a variety of applications. Redipor's flexible manufacturing process also ensures Cherwell is able to respond efficiently to changing requirements either within the industry or for individual customers.
"By keeping informed with the latest developments within the industry we can continue to develop our product range, which is designed to meet the specific microbiological requirements of our customers," commented Andrew Barrow, Sales Manager, Cherwell Laboratories. He added, "Pharmig offers an ideal forum for members to keep up-to-date with microbiology and Cherwell are pleased to continue supporting this event."
For more information about Cherwell Laboratories, please visit www.cherwell-labs.co.uk or follow @CherwellLabs on Twitter.
Tags:
Date Published: 12th November 2013
Related news