SAS Hand Held Air Samplers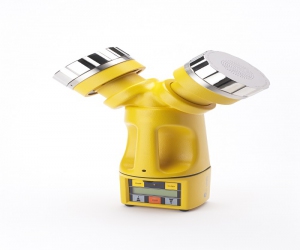 Manufacturer: Cherwell Laboratories Ltd
Principle: Air impaction onto agar plate followed by incubation
Automation: No
Suitability: Microbiological monitoring of cleanrooms and production areas
Capital equipment required: Yes
Description:
The SAS range of hand held air samplers are for the microbiological monitoring of air as part of an environmental monitoring program.
Key Points:
uses readily available Contact (RODAC) or Petri dish plates avoiding costly, specialist consumables.
SAS Super 100 / Super 180 for indoor air monitoring, food premises and lower grade cleanrooms.
SAS Super 180 is suitable for use in higher grade cleanrooms, isolators, laminar air flow cabinets and operating theatres
SAS Super Duo has two sampling heads so two different media can be run at the same time allowing TVC and Yeast and Mould testing to be simultaneous.
Areas:
Food & Beverage

Laboratory Equipment

Pharmaceutical