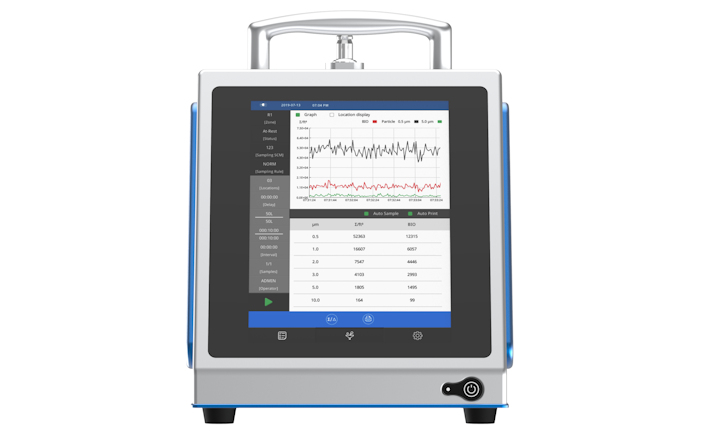 Cherwell's EM Solutions Now Include BAMS BioAerosol Monitoring System
The newly introduced MicroView BioAerosol Monitoring System is a Biofluorescent Particle Counter (BFPC) that enables the rapid real-time, continuous monitoring of airborne microbes to support the new Annex 1 requirements and early detection applications.
As a complementary tool to traditional culture-based methods, BAMS is an ISO-certified particle detector. It is easily used in many critical locations to offer continuous monitoring, real-time feedback, and trending in aseptic environments, which are all detailed in the 2022 Annex 1 revision. Using laser-induced fluorescence, the new particle detector can detect Active Fluorescent Units (AFU) and count viable microbes without the need for culturing, staining, or reagents. With the introduction of the BAMS RMM system, Cherwell now offers a complete environmental monitoring (EM) portfolio to meet all cleanroom microbiology needs.