25th October 2017 Content supplied by: Cherwell Laboratories
Cherwell Supports Two Pharmaceutical Conferences Marking 25th Anniversary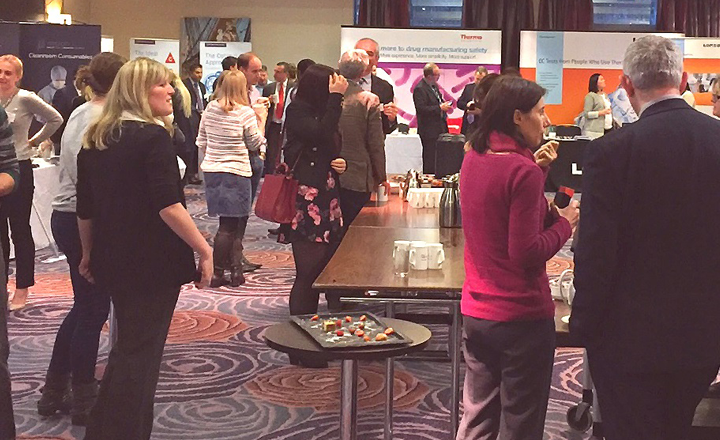 Cherwell Laboratories is delighted to support two scientific and technical conferences in November. Both are focused on quality in aseptic pharmaceutical manufacturing and both are marking 25th anniversaries. It is 25 years since the publication by the Medicines Control Agency (MCA) of their Guidance to the NHS on the licensing requirements of the Medicines Act 1968 (MCA 1992). Progress since then in the aseptic preparation of medicines is on the agenda for the NHS Pharmaceutical Quality Assurance and Technical Services Symposium 2017. Pharmig (formerly known as The Pharmaceutical Microbiology Interest Group – PharMIG) founded in 1991 by Poly Hajipieris (then at Cilag Ltd.) is celebrating its 25th Annual conference.
Cherwell will be offering their expert cleanroom microbiology knowledge and demonstrating their comprehensive range of high-quality environmental monitoring, cleanroom decontamination and process validation products at both events. Coincidentally, both are located in Crowne Plaza hotels, though 130 miles and three weeks apart!
The first event is the NHS Pharmaceutical Quality Assurance and Technical Services Symposium 2017, to be held on 7th and 8th November at the Crowne Plaza Hotel in Chester. The symposium targets pharmacy professionals working in pharmaceutical and quality assurance environments within both the NHS and commercial sectors. It aims to educate and update delegates on current issues in pharmaceutical aseptics through a range of presentations and workshops. Topics covered at the event will include Aspects of MHRA Inspection in light of Annex 1 and Interpreting microbiology: Maldi-TOF IDs.
The second event, Pharmig's 25th Annual Conference, is on 29th and 30th November at the Crowne Plaza Heythrop Park, in Oxfordshire. This conference enables individuals within pharmaceutical, healthcare and NHS Industries, to keep up to date with current topics and developments in microbiology. The event, titled Pharmaceutical Microbiology: The Past, Present and Future, will reflect on how microbiology has developed over the last 25 years and considers likely future advancements. The programme will feature both formal lecture style presentations and smaller open discussion sessions on a range of themes, which includes a session discussing environmental monitoring sponsored by Cherwell Laboratories.
Andrew Barrow, Sales Manager, Cherwell Laboratories, who will be attending both events, commented, "We have supported both these annual events for many years and look forward to fascinating reflections on the improvements achieved during the past 25 years, as well as the latest innovations in microbiology and control of risk in medicines. Cherwell Laboratories is proud of its contribution and these events help us to keep up with the changing requirements of pharmaceutical regulation.
At both events, experts from Cherwell Laboratories will be on hand to answer questions on their products and associated applications within environmental monitoring, sporicidal disinfection, and process validation. Cherwell's exhibition stand will present some of the tools and materials on offer, including Redipor ® prepared media, SAS microbial air samplers, Mar Cor Dry Fog microbial decontamination and Mar Cor sporicidal disinfectants.
Date Published: 25th October 2017
Source article link: View