29th August 2018 Content supplied by: Cherwell Laboratories Ltd
Cherwell Supports Conference on Challenges in Aseptic Manufacturing of ATMPs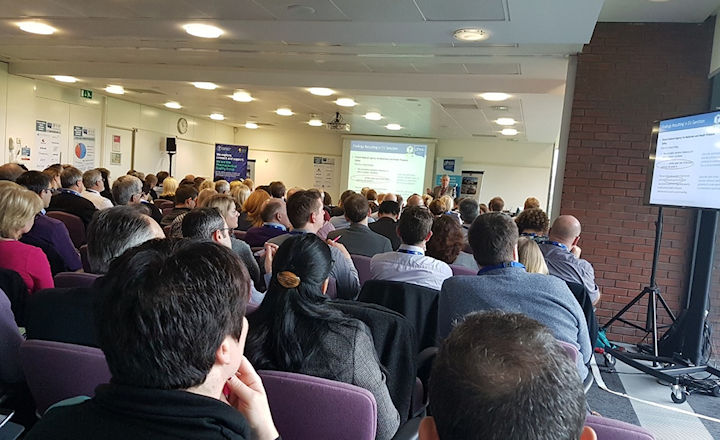 Cherwell Laboratories has confirmed its continued support for the Pharmaceutical & Healthcare Sciences Society (PHSS) - UCL Q3P Annual Conference 2018.  This year's event will address the key challenges in manufacturing and aseptic processing in the new area of Biological and Advanced Therapy Medicinal Products (ATMPs), considering issues in GMP compliance and application of Quality Risk Management. Members of the Cherwell team will be available on the company's stand to offer expert advice and solutions in this novel area and demonstrate their comprehensive range of cleanroom microbiology products.    
ATMPs are medicinal products using gene therapy, cell therapy and tissue engineering which offer new opportunities to transform the treatment of human diseases and dysfunctions. However, as biological medicinal products with very specific and varied characteristics, they present new challenges in aseptic processing and contamination control at many different scales of processing.
To address this, the EU has recently introduced new Good Manufacturing Practice (GMP) guidelines specifically for ATMPs 1, though for many it is unclear how the new GMP for ATMPs and recent revised Annex 1 sterile medicinal product manufacturing requirements 2 will work together. The conference at University College London on the 11th September 2018, will explore this relationship, along with regulatory expectations, and is free for PHSS members.  
Agenda highlights include: GMP for ATMPs and connection to EU GMP Annex 1 from a GMP inspector's point of view; a case study of the development and aseptic manufacture of a viral vector used in an ATMP cancer therapy; a case study presenting the key challenges of a biological product coming through development, formulation and scale-up progression into aseptic manufacturing, containment and GMP; and a Q&A session on Annex 1.
Cherwell's Sales Manager, Andrew Barrow, commented, "This key annual conference always succeeds in bringing together experts in regulatory compliance, drug safety and production efficiency. ATMPs present special challenges to microbiology and patient safety, and this conference will certainly generate some new questions for us and we look forward to discussing how Cherwell can support ATMP manufacturers."
Cherwell has been supplying high quality products, backed up by excellent customer service, for over 45 years.  Its reputation and knowledge has grown by building long-standing customer relationships within pharmaceutical and healthcare sciences industries.  Through such strong relationships Cherwell can maintain a thorough understanding of the current manufacturing challenges their customers face and the specific applications of their products.  This means Cherwell gains a clear insight of customer needs, in turn enabling them to deliver the right product to help customers reduce the risk these challenges bring.
The Cherwell range includes Redipor® prepared media; a selection of petri dishes, settle plates, bottled media, broth bags, vials and ampoules and SAS microbial air samplers.
For more information about Cherwell Laboratories, please visit www.cherwell-labs.co.uk, follow @CherwellLabs on Twitter or follow us on LinkedIn.
References:
Tags:
Date Published: 29th August 2018