26th April 2016 Content supplied by: Cherwell Laboratories
Bespoke Media Solutions for the Pharmaceutical Industry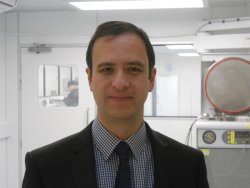 by Andrew Ramage - Microbiology Product Specialist at Cherwell Laboratories.
Cherwell Laboratories based in Bicester, Oxfordshire in the UK, is a family run manufacturer of pre-prepared microbiological media.  We supply to the UK, Ireland and to a number of western and central European countries, primarily to aseptic manufacturing such as pharmaceuticals and medical devices. We are unique to many of our larger competitors, in that we can produce media specific for the customer's application as well as our main product range aimed at standard methods. We have many customers who require the odd tweak to either the packaging or the formulation and this is where we are able to offer the customer different options. Here are a few examples of what we make specifically for customers.
One of the most common examples is packaging modifications. As standard our pre-poured plates are supplied in easy opening, flow wrapped, laminated film, which we believe is an improvement to the previous packaging. We changed to this packaging over a period from 2010 to 2013 and the majority of our customers accepted this change without too many questions. A few customers did object to the change, either because the packaging (which has the plates wrapped in cling film overwrapped in a heat sealed polythene bag) was ideal for their process or they did not have the resources to raise a change control for that alteration. We were able to and still do supply them with plates in the old style packaging.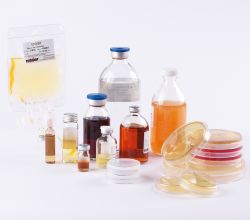 Another example is formulation and I have a very recent example. One of our standard bottled media is buffered sodium chlorine peptone (Sorensen's Buffer) where the formulation is specified in the harmonised pharmacopoeia methods. An existing customer who was (is) changing from using media made in house to media made externally, had a requirement for a version with a slightly different formulation. The standard version specifies 7.23g per litre of Disodium Hydrogen Orthophosphate. Our customer specified Dipotassium Hydrogen Orthophosphate in the same quantity in their own version of the buffer. They also specified their version with a combination of neutralisers, one of which was not a stocked item in our media store but we were still able to source the neutraliser.
The neutraliser version of the buffer posed us another question, were we able to make this product? By talking to the customer we are able to ascertain fairly quickly whether we are able to make the medium. We have to take into consideration how readily available the raw materials are and to risk assess the production process especially where new chemicals are involved. If there are chemicals which we feel are not safe to handle we will refuse to use it, fortunately this rarely happens. The same goes with certain pathogens required for growth promotion testing. If we feel we cannot meet those obligations in the QC lab we will also have to say no.
At Cherwell Laboratories at the time of writing this article we have 1058 active products on our master list. If there is something that you want that isn't on that list, our extensive experience at developing new products is a well-oiled process. I have written about this in more detail in my monthly blog on the Cherwell Laboratories website which you can find at: www.cherwell-labs.co.uk/category/blog/.
To summarise the process, assuming we can confirm we can make the product to the specification agreed with the customer, the product is costed, a product specification sheet and QC test sheet is drafted. Production will decide if they need to make a trial batch for further information (mainly for media they are unfamiliar with) and to see how it performs with the specified QC testing. 
QA will go through the paperwork with a fine tooth comb and a shelf life is assigned (shelf life is different subject matter entirely). After all that, if we are satisfied we can make a high quality product that meets the customers' needs will it be approved for full production.
Working at Cherwell Laboratories for the short time that I have, has opened my eyes to the fact that every customer has unique requirements. As so many companies are working to the same quality standards, you may think that everyone uses the same media. Wrong. Every manufacturer makes different products; has differently configured cleanrooms and performs different tests, sometimes with non-standard media, often because of the product they are testing.
About the author - Andrew Ramage is Microbiology Product Specialist at Cherwell Laboratories providing direct technical and applications support to customers and distributors of the Redipor® Prepared Media range.
Date Published: 26th April 2016
Source article link: View
Related news