16th March 2015 Content supplied by: Cherwell Laboratories Ltd
Redipor® Prepared Media Price List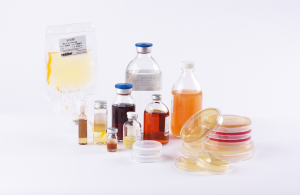 Cherwell Laboratories have published a new price list for their 2015 Redipor® prepared microbiological media range. The extensive Redipor range, manufactured at Cherwell's ISO9001 registered site in Bicester offers ready-to-use media, including Petri dishes, contact plates, bottles and broth bags, designed to meet the rigorous requirements of the pharmaceutical and related industries.
The new price list provides a starting point for discussion of more individual needs and is available on request from www.cherwell-labs.co.uk, alongside further information on Cherwell's other environmental monitoring, validation and bio-decontamination products.
With over 40 years' experience, Cherwell has built a strong reputation for providing high quality products alongside a friendly, customer-focused service. Despite significant company growth, fuelled by increasing demand for Redipor prepared media throughout the UK and across Europe, Cherwell have retained flexible production methods and managed stock levels, ensuring they can continue to deliver cost effective, timely solutions for customers.
Offering an extensive selection of both industry standard products and those with a unique formulation or presentation, the Redipor range provides a flexible solution for environmental monitoring, sterility testing of products, operator validation and process validation. The range includes petri dishes (55mm, 90mm and 140mm) and contact plates, plus bottled media, broth bags and ampoules, with all products subjected to a full array of QC tests, including comprehensive growth tests. Cherwell can also discuss specific requirements and work with individual customers to ensure their needs are met.
"As a family owned business, we understand the importance of maintaining good communication and relations with all our customers to ensure we continue to meet their exact requirements," said Andy Whittard, Managing Director, Cherwell Laboratories. "Over the years, the reputation of the Redipor brand has been built on our flexibility and willingness to adapt efficiently to changes in both customer and regulatory expectations."
For more information about Cherwell Laboratories, please visit www.cherwell-labs.co.uk or follow @CherwellLabs on Twitter.
Please note : Any products described on this page are for Research Use Only and not intended for clinical diagnostic procedures unless otherwise stated.
Tags:
Date Published: 16th March 2015
Source article link: View
Related news