Easy Surface Checking Swab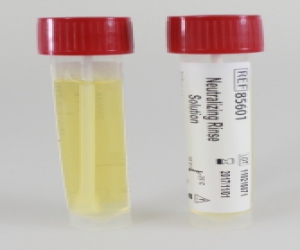 Manufacturer: Liofilchem s.r.l.
Principle: Surface or equipment parts sampling
Automation: NO
Approvals: Liofilchem is ISO 9001 and ISO 13485 certified
Suitability: Environmental surface sampling and food safety
Capital equipment required: NO
Description:
ESC (Easy Surface Checking) swab range includes a new generation of sampling devices for microbiological examination of surfaces, especially recommended for food and pharmaceutical industries. Available for Neutralizing Rinse Solution,  Buffered Peptone Water, D/E Neutralizing Broth, Letheen Broth, Maximum Recovery Diluent, in 5 and 10 mL formats.
Key Points:
Product features
Prefilled swab device
Rayon bud
Wide range of diluents
Leak-proof closure
Transport and storage at room temperature
ISO 18593 and ISO 17604 standards conformity
Made in Italy.
Areas:
Food & Beverage

Pharmaceutical