Address Roseto degli Abruzzi
Italy
Website
Email
Telephone
+[39] 0858930745
Since 1983 Liofilchem s.r.l. has committed its Research and Development department to the production of reliable and high quality bacteriology products.
Our dedication to Customer satisfaction and exceptional manufacturing versatility have granted Liofilchem continuous growth, as a result of the increasing quality of our products and the worldwide distribution of the Liofilchem brand name. Liofilchem is present in more than 130 countries with agents and distributors offering our products in clinical and industrial laboratories around the world. Our catalogue is comprised of over 5000 items, basically classified into two main categories, clinical and industrial microbiology.
Liofilchem manufacturing offers a wide range of items so that our customers can find in us a complete one stop supplier that is always ready to respond to the needs of the ever evolving laboratory market. Liofilchem produces microbial identification and susceptibility testing systems, MIC Test Strip, antibiotic discs in cartridges, dehydrated culture media, selective supplements, ready to use culture media in petri dish, tube, bottle and dip-slide, systems for the chemical and microbial screening in food, bio-indicators for sterilization process control systems. Liofilchem also performs OEM and Private Label productions.
The complete manufacturing processes and quality control are carried out in house by Liofilchem employees at our two facilities in Roseto degli Abruzzi of total over 7000 m2 area. The newest of them was opened last August 2010 and represents the state-of-the-art for the diagnostic manufacturing. The new Liofilchem's facility was built according to the latest international recommendations for manufacturers of In-Vitro diagnostics. Moreover, since many of our customers are Pharmaceutical Industries from all over the world, our new production processes closely resemble the highest standard of pharmaceutical companies. As a supplier of pharmaceutical industries, Liofilchem is constantly subjected to their strictest audits and keen to satisfy their requests.
Liofilchem performs OEM and Private Label productions.
Liofilchem is certified ISO 9001 for the Quality Management and ISO 13425 as an IVD manufacturer.
Liofilchem© and the Liofilchem company logo are registered trademarks of LIOFILCHEM s.r.l.
Products
Please note : Any products described on this page are for Research Use Only and not intended for clinical diagnostic procedures unless otherwise stated.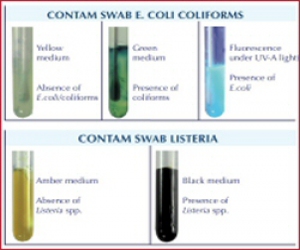 ClinicalFood & Beverage
The CONTAM SWAB is a swab based test with culture media for easy microbial counts and identification directly from environmental surfaces. The Contam Swab range consists of: Total count (ref. 86100) E. COLI COLIFORMS ref. 86101 LISTERIA ref. 86102 SALMONELLA ref. 86103 MRSA ref. 86104 Yeasts and Moulds ref. 86105 Each box of Contam Swabs contains 30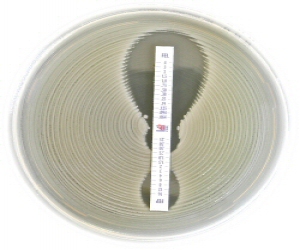 ClinicalVeterinary
MIC Test Strip is a quantitative assay for determining the Minimum Inhibitory Concentration (M.I.C.) of antimicrobial agents against microorganisms and for detecting resistance mechanisms. MIC Test Strip are patented porous strips with special features that are impregnated with a predefined concentration gradient of antibiotic, across 15 two-fold dilutions of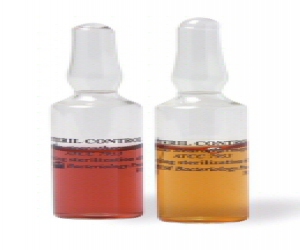 Laboratory Equipment
The international Pharmacopoeia regulations recommend the use of bioindicators for the validation, qualification and monitoring of sterilization processes of drugs, medicines in vials, culture media and medical instruments. Liofilchem provides a wide range of bioindicators for the steam, ethylene oxide, dry heat, hydrogen peroxide and irradiation sterilization processes.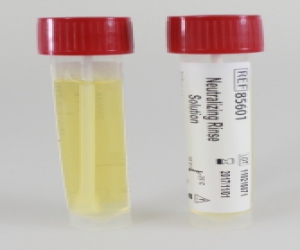 Food & BeveragePharmaceutical
ESC (Easy Surface Checking) swab range includes a new generation of sampling devices for microbiological examination of surfaces, especially recommended for food and pharmaceutical industries. Available for Neutralizing Rinse Solution,  Buffered Peptone Water, D/E Neutralizing Broth, Letheen Broth, Maximum Recovery Diluent, in 5 and 10 mL formats.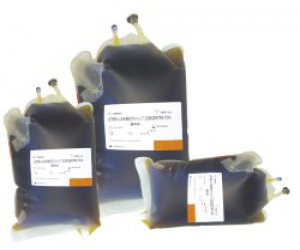 Food & Beverage
The Liofilchem® Ready Bags are ready-to-use media, in 3L or 5L bag format, primarily meant for the food industries, aseptically delivered via gravimetric dilutors to prepare selective and non-selective enrichments. Available for Listeria (UVM and Half Fraser), Peptone Water, Maximum Recovery Diluent, TSB and other custom formulations.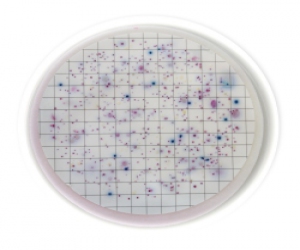 Food & Beverage
The Liofilchem® Easy Dry are ready-to-use, sterile, individually plated dried-up culture media in pads, available in a variety of formulations for microbiological testing of beverage and food.
Microbiology Product Areas