Microbiology Product Finder : Food & Beverage
Test type: Cronobacter sakazakii
Please use both selection boxes below to find companies that supply products in areas that you are interested: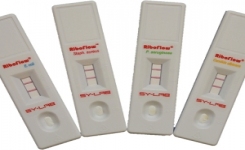 SY-LAB´s RiboFlow® technology signals relevant bacterial food contamination on-site—early, quickly, and reliably reducing the need for sophisticated sampling and amplification techniques. No gels, No expensive machines, No inconclusive and difficult to interpret results. Fast, easier, and more affordable than conventional molecular tests. Test devices for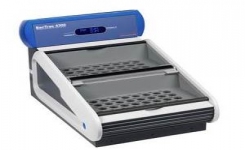 Advanced and automated impedance detection system for rapid microbiological testing with realtime monitoring of microbial growth in liquid culture. Simple to use with complete and automated documentation. A versatile tool to perform microbiolgical tests on raw materials and/ or finished products.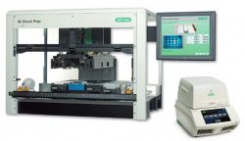 The iQ-Check Solution takes full advantage of real-time PCR to provide a fast and reliable method for food and environmental pathogen testing. It is a complete, flexible, and open solution, allowing industrial microbiology laboratories quick control and reaction in their quality assurance procedures.
Suppliers who have products in this sector:
Tick Boxes below to request info [Max 10]