25th March 2014 Content supplied by: Liofilchem
Liofilchem Extensive Range of Media for Cosmetic Microbiology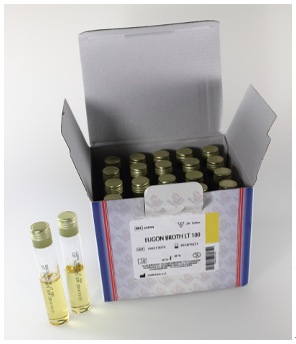 Liofilchem produces an extensive range of dehydrated and ready to use culture media in tubes, bottles or plates, suitable for both clinical and industrial microbiology including the cosmetic industry, which are shipped from Liofilchem's facility in Italy to over 100 countries internationally.
Liofilchem's products for the microbiological laboratory in the cosmetic industry comprise Eugon LT 100 Broth, and Tryptic Soy Broth + Capitol 4, available in tubes and bottles of various formats.
Liofilchem welcomes requests for customized formulations and packaging.
Tags:
Date Published: 25th March 2014
Source article link: View
Related news