Technical Service Consultants Ltd
Global supplier of superior swabs and microbiological consumables. The purpose of our products is to make sure that you get the right result every time, whether that is in sample collection, transport identification or storage.
Address Heywood
United Kingdom
Website
Email
Telephone
+44 1706 620600
The right result every time.
For over 30 years, Technical Service Consultants has been developing, manufacturing and delivering microbiological consumables diagnostic systems and disposable products for clinical, food, pharmaceutical, forensic and laboratory suppliers across the world.
From early innovations (TSC created the first bacterial bead preservation system - Protect) through to products for bioluminescence (ATP) testing, we have constantly evolved products in response to our customers' feedback.
Products include:
Culture Swabs - The most extensive range of synthetic and natural tip sterile swabs
Probact™ M40 Transport Swabs - Complete sampling kits for timed transport to the laboratory
SwabSURE™ Listeria Diagnostic Swabs - Complete sampling kits for the detection of pathogenic Listteria
Protect™ Microorganism Preservation System - Cryopreservation system for long term storage of microorganisms
Enviroscreen™ Surface and Hygiene Sampling - Environmental monitoring swabs and sponges to optimise hygiene monitoring protocols such as HACCP
Other products and services include:
Disposable culture loops, inoculation needles, spreaders and pipettes
Specialised swabs and components
Poultry and Carcass sampling kits
Polyethylene containers
Ready prepared culture media
Laboratory accessories
Irradiation sterility service
Plastic injection moulding.
For a list of distributors in your area please contact sales@tscswabs.co.uk
Products
Please note : Any products described on this page are for Research Use Only and not intended for clinical diagnostic procedures unless otherwise stated.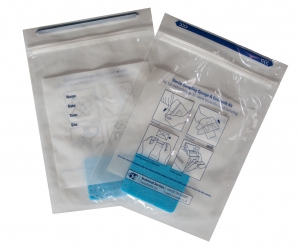 TSC sponges not only neutralise by immediate dilution but also neutralise discinfectants that are not readily inactivated by using TSC unique Neutralising Buffer. Ready to use non-inhibitory for   cellulose sponge for microbiological analysis of different surfaces, providing optimal recovery for sampling food contact surfaces as well as sampling in environmental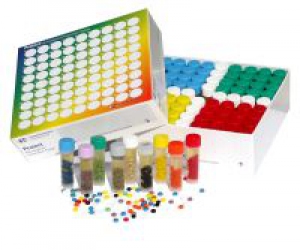 ClinicalFood & BeverageLaboratory EquipmentPharmaceuticalVeterinaryWater
The original Cryopreservative bead storage system for low temperature, long term maintenance of stock and quality control microorganisms. Suitable for storing a wide range of microorganisms. Protect Select is also available in a more specialist range created to optimise recovery without extra workload: Anaerobe,  Dairy,  Yeasts and Moulds and Meat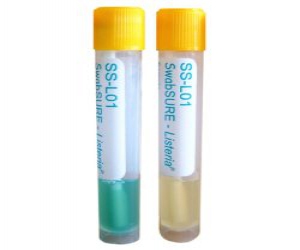 Food & Beverage
SwabSURE ListeriaP is an innovative colour change Listeria testing product for environmental monitoring and food contact surfaces. The presence of pathogenic Listeria monocytogenes and Listeria ivanovii is indicated by a colour change in the media following incubation. Other commensal organisms are prevented from growing by a combination of antibiotics and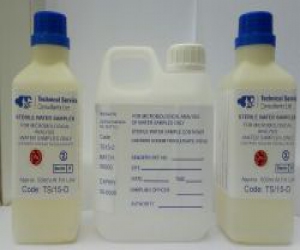 Food & BeveragePharmaceuticalWater
New and improved water sampling containers for routine microbiological testing of potable [drinking] water samples. 500ml and 1000ml sizes available, dosed or un-dosed with sodium thiosulphate for chlorine neutralisation. Both containers can be used for a range of functions such as sampling within leisure swimming pools, endoscopy rinse waters, renal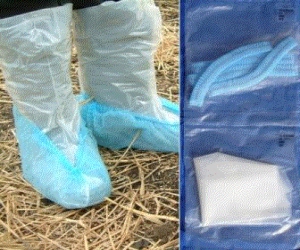 Food & BeverageVeterinary
Technical Service Consultants unique 'all in one' Salmonella Poultry Boot swab kits consist of both a 2 & 5 paired simple, cost effective and user friendly and environmental product for the assessment of Salmonella prevalence in poultry flocks. End user has the choice of Boot swab kits or Boot swab kits and
Microbiology Product Areas