Protect Microorganism Preservation System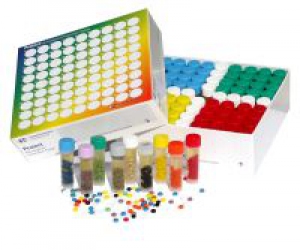 Manufacturer: Technical Service Consultants Ltd
Principle: TSC Cryopreservative beads are chemically treated and immersed in a specially designed cryo-solution, that prevents cell damage whilst frozen
Automation: NO
Approvals: FDA approved
Suitability: For long term storage of bacteria, yeasts and fungi.
Capital equipment required: NO
Description:
The original Cryopreservative bead storage system for low temperature, long term maintenance of stock and quality control microorganisms. Suitable for storing a wide range of microorganisms.
Protect Select
is also available in a more specialist range created to optimise recovery without extra workload:
Anaerobe
, 
Dairy
, 
Yeasts and Moulds
and
Meat Free
(guaranteed BSE/TSE free).
Key Points:
Idea for frequent users of consistent and reliable performance control
Successful recovery at -20C, -70 & – 80C
Protect gamma irradiated
FDA approved permitting quality and traceability
Available in colour coded Yellow, Green, White, Red & Sky Blue and mixture of later colours
24 months shelf life offered from purchase
Company contact details:
Technical Service Consultants Ltd
view full details
Heywood
Lancashire
United Kingdom
Website:
Visit Website
Tel: +[44] (0) 1706 620600