27th January 2014 Content supplied by: Technical Service Consultants
TSC Expand Probact Transport Swab Range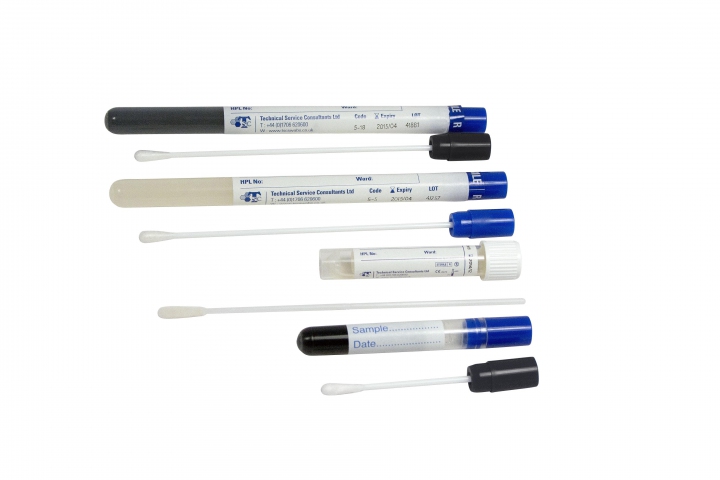 Technical Service Consultants (TSC) Probact Transport Swabs are complete sampling kits for the safe collection, transport and preservation of microorganisms to the laboratory and are now available for both manual and automated laboratory systems.
TSC has introduced a liquid Amies transport swab to its successful Probact Range.
All Probact Transport Swab Kits are CLSI M40-A compliant, CE Marked and comply with the European Medical Device Directive 93/42/EEC.
Probact Transport Swab Range
2 year shelf life
Sealed with tamper evident packaging
Synthetic or natural swab materials available
High performance and cost saving options available
Comprehensive choice of swab heads and shaft materials
All swab tubes are rackable for convenient storage and handling
Supplied in medical grade plastics for sterility and quality assurance
Manufactured using non-toxic materials for maximum organism survival
Gamma Irradiated for guaranteed sterility
Amies Charcoal Transport Swabs
Ideal for clinically significant samples including fastidious and non-fastidious organisms with up to 48 hours recovery.
Amies Clear Transport Swabs
Recommended for general clinical swabbing of fastidious, non-fastidious and anaerobic microorganisms with up to 24 hours recovery.
Probact Liquid Amies Transport Swabs - For the UK market only.
Transport Kits contain 1ml of liquid Amies medium, a superior flocked swab with swab capture cap and have up to 48 hours recovery of aerobic, anaerobic and fastidious organisms. Specially designed for automated laboratory systems, they're recommended for general sampling including nasopharyngeal, endocervical and wound sampling.
For further details please visit www.tscswabs.co.uk/probact-transport-swabs
or call +44 (0) 1706 620600
Please note : Any products described on this page are for Research Use Only and not intended for clinical diagnostic procedures unless otherwise stated.
Tags:
Date Published: 27th January 2014