27th July 2018 Content supplied by: Technical Service Consultants Ltd
Chromogenic Detection of Pathogenic Listeria from Environment and Surfaces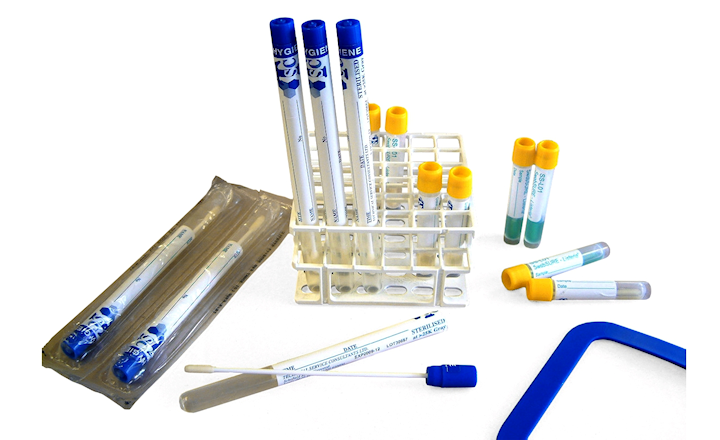 SwabSURE ListeriaP is an innovative colour-change Listeria testing product for environmental and food contact surfaces. The self-contained test permits differentiation of pathogenic Listeria monocytogenes and Listeiria ivanovii from other commensal microorganisms including Listeria innocua.
In tests, this highly sensitive and specific method reliably recovered pathogenic Listeria whilst excluding Bacillus spp., Enterococcus spp., Micrococcus spp., Klebsiella spp. and other spoilage organisms by using a combination of antibiotics and inhibitory compounds.
ListeriaP eliminates false positives - a common failure with other traditional methods.
Features and Benefits of SwabSURE ListeriaP:
ISO 18593:200 compliant system externally validated by Campden BRI
Foam swab open matrix enhances recovery and release of sample ensuring accurate results
Neutralising buffer provides inactivation of QACs, phenols, peroxides and other sanitisers increasing the viability of the sample
False positives are eliminated by usage of chromogenic media for easy identification
Simple and quick to use with no mixing of reagents or multiple steps
Easy to Use
Remove the premoistened swab from tube and sample by rubbing the swab across defined area
On completion of sample insert swab back into the tube and transport to the laboratory as quicly as possible
Remove swab and insert into media type and break the swab at the breakpoint by pressing against the side of the tube, ensure to mix well.
Place tubes into a rack and incubate horizontally at 37C for 24-48 hours.
Check results after 24 - 48 hours. Change of media colour to turquoise blue indicates presence of L. monocytogenes or L. ivanovii.
Tags:
Date Published: 27th July 2018
Source article link: View
Related news