Microbiology Product Finder : Clinical
Sector: Clinical
Test type: Swabs
Please use both selection boxes below to find companies that supply products in areas that you are interested:
Tick Boxes below to compare products [Max 3]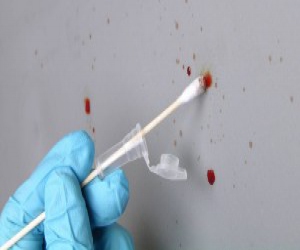 Forensic professionals rely on Puritan swabs for clean and accurate sampling. Tested by an independent lab to the most stringent standards (less than 25 pg of human DNA).  The results? Certified to be DNA-free at a threshold lower than any other swabs on the market today. Our DNA-controlled swabs are also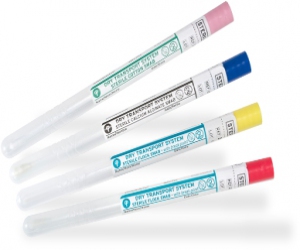 Get all of your specimen collection devices in one place. Puritan's new dry transport system securely holds a swab in a round bottom tube made from virgin polypropylene resin, creating a safe and sterile environment to accommodate many different styles of collection devices.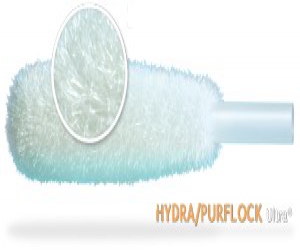 Engineered for purity and maximal cell yield with a small sample size, PurFlock Ultra® flocked swabs are ideal for PCR, molecular assays, DFA testing, forensic applications and direct antigen testing. Constructed from technology the results in higher purity than traditional nylon flocked swabs, they provide the greatest balance between purity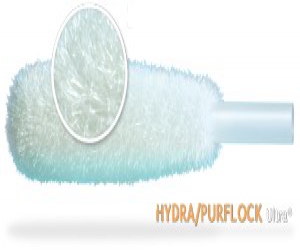 A new era in flock swab technology.  Specifically engineered for a wide range of biological specimens. HydraFlock®'s three-dimensional microstructure design facilitates greater specimen collection. The multi-length fibers have a greater absorption area than traditional perpendicular nylon flock fibers for more rapid elution and maximal sample preservation.  Ideal for a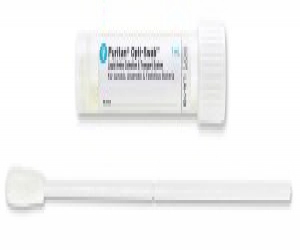 The ultimate choice for performance, efficacy and reliability.  Puritan's OptiSwab™ Liquid Amies collection and transport systems are uniquely engineered to provide superior performance and ease of use in collection and transport of clinically significant bacteria. Together, Puritan's proprietary patented HydraFlock® swabs combined with modified liquid Amies transport medium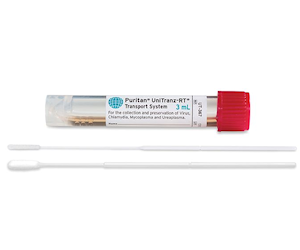 Puritan's Unitranz-RT™ Universal Transport Medium is the most reliable choice for the collection, preservation, and transport of viruses, chlamydia, mycoplasma and ureaplasma specimens at room temperature. This product ensures the safe transport of clinical specimens and flexibility for immediate testing or refrigerated storage when immediate testing is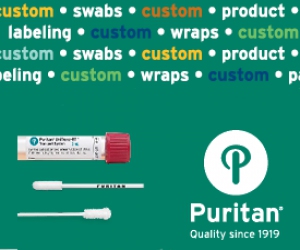 Puritan Medical have thousands of standard products, but also thrive on custom requests. So, come on and dare us to do something. Even if it seems impossible. Tell us what you're looking for, what challenges you face, and what your ideal swab looks like.
Suppliers who have products in this sector: Tick Boxes below to request info [Max 10]