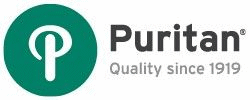 Puritan Medical Products Company
Manufactures the largest range of specimen collection devices for specimen collection and transport along with numerous tipped applicators for Medical, Clinical, Environmental markets.
Address Guilford
United States
Website
Email
Telephone
+1 207 876-3311
Puritan Medical Products Co. LLC is known around the globe as the leader in specimen collection devices for clinical laboratory, healthcare and critical environmental markets. Our ever expanding product line takes advantage of the most up to date manufacturing equipment and materials. With a keen eye for innovative solutions for the most demanding applications.
Our revolutionary and patented HydraFlock® and PurFlock Ultra® flocked swabs and are so advanced that Point of Care diagnostic manufacturers along with Genomic companies are embracing the technology for its optimum absorption and elution capabilities placing it in a class all of its own. These products are combined with Puritan's media transport systems. Puritan's Modified Liquid Amies transport medium maintains viability of aerobic, anaerobic and fastidious bacteria. Manufactured with emphasis on ease of use and superior performance in collection and transport of specimens, this unique design also allows for integration with automated and traditional culture methods. Puritan's UniTranz-RT™ (Universal transport media) is used to test for viruses, chlamydia, mycoplasma, and ureaplasma specimens at room temperature (RT) or long-term freezer storage.
Also available are our extensive line of Environmental surface collection products, EnviroMax and ESK which were developed in consultation with industry experts in food, pharmaceutical and cosmetic fields to provide environmental surface sampling kits.
As a fully integrated manufacturer, our products are manufactured, quality controlled, packaged, and shipped from our state of the art ISO 9001:2008 registered manufacturing facility in Guilford, Maine. For more information please visit our website at www.puritanmedproducts.com.
View All Product News
Microbiology Product Areas