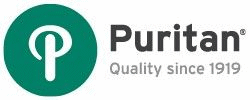 Puritan Medical Products Company
Manufactures the largest range of specimen collection devices for specimen collection and transport. Made in the USA. Trusted worldwide.
Address Guilford
United States
Website
Email
Telephone
+1 207 876-3311
Puritan Medical Products Co., LLC, is a 101-year-old, family-owned American company known worldwide as the trusted manufacturer of single-use products for controlled environments, diagnostics, and specimen collection, environmental, forensics, and genetics, medical, and microbiology media industries. Puritan is FDA-registered and ISO-certified. Our products help customers collect, analyze, and transport specimens with the utmost confidence in the products' integrity. Puritan manufactures all of its patented flock swabs and related products in its headquarters in Guilford, Maine, and Pittsfield, Maine.
Our patented HydraFlock® and PurFlock Ultra® flocked swabs have optimum absorption and elution capabilities and are the preferred swab for specimen collection and patient comfort. Puritan's UniTranz-RT® (Universal transport media) is used to test for viruses, chlamydia, mycoplasma, and ureaplasma specimens at room temperature (RT) or long-term freezer storage. Puritan's Opti-Swab® Modified Liquid Amies transport medium maintains viability of aerobic, anaerobic, and fastidious bacteria.
Also available are our extensive line of Environmental surface collection products - EnviroMax and ESK which were developed in consultation with industry experts in food, pharmaceutical and cosmetic fields to provide environmental surface sampling kits.
Our media transport systems combined with our high performing swabs create the ideal product for specimen collection and transport. Puritan will always be at the forefront, meeting the needs of emerging technologies. For more information please visit our website at www.puritanmedproducts.com
Microbiology Product Areas