17th June 2015 Content supplied by: Puritan Medical
Puritan Updates Customers on European Patent Office Decision vs. Copan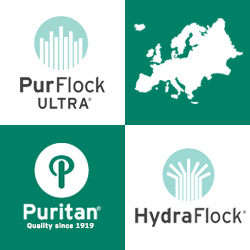 On June 3rd, 2015, in the oral hearing before the Board of Appeals of the European Patent Office (EPO), the EPO has issued its final decision regarding Copan's European Patent EP 1 608 268 B1 ("EP'268"). The Board of Appeals of the EPO confirmed that Copan's EP'268 is only valid in a scope which is substantially narrower than the claim set as originally granted.
This decision marks the EPO's final and binding decision on the validity and the narrowed down scope of EP'268.
In the aftermath of this decision, Copan is now bound to the scope of EP'268, which is substantially narrower than originally claimed and can no longer be broadened.
Most importantly, claim 1 of EP'268 contains, amongst others, the following features (emphasis added):
said fiber covers said tip in the form of a layer having

uniform thickness

deposited by flocking in an ordered arrangement of the fiber normal to the surface of the tip of the rod.
Puritan's HydraFlock® and PurFlock Ultra® flocked swab products are flocked differently and do not have Copan's claimed fiber arrangement. "We are pleased to confirm that our flocked specimen collection devices do not infringe on the recent news of Copan's final patent announcement," said Timothy Templet, Puritan's EVP of Global Sales. "The recent decision solidifies Puritan's position in holding the most advanced flocked swab technology in Europe and the United States."
As already reported in one of our press releases in 2014, this was unambiguously made clear by statements of the District Court Düsseldorf in an oral hearing on June 24, 2014 (case no. 4b O 176/12). The Düsseldorf Court is often considered the most important European court for the enforcement of patent rights.
In this case, Copan had asserted German Utility Model[2] DE 20 2004 021 787 U1 ("DE'787") before the Düsseldorf Court.
[1] EP'268 was challenged in Opposition Proceedings at the European Patent Office. The Opposition Division significantly narrowed the scope of EP'268 from what had originally been granted. The decision of the Board of Appeals ends the entire proceedings before the EPO.
[2] German utility models can provide rights similar to patent rights except legal proceedings may begin before a patent office examiner ever looks at the substance of the utility model for validity. That is what happened here.
[3] DE 202004021787 U1; DE 202004021907; DE 202004021908 U1; U1DE 202004021930 U1; DE 202004021932 U1
Please note : Any products described on this page are for Research Use Only and not intended for clinical diagnostic procedures unless otherwise stated.
Tags:
Date Published: 17th June 2015
Source article link: View