19th February 2018 Content supplied by: Puritan Medical Products Company
Puritan Forensic Products Certified to Meet ISO 18385:2016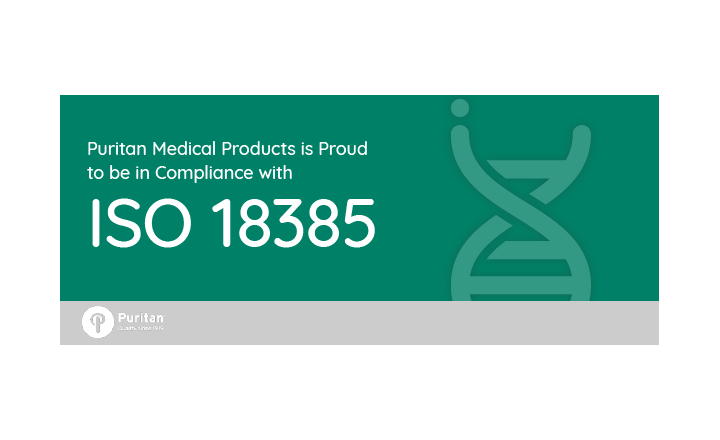 Puritan Medical Products have announced that the manufacture of its line of forensics products now meets the next level of industry standard for environmental control, according to the International Standards Organization (ISO).
ISO is an independent, non-governmental international organization with a membership of 161 national standards bodies. Through its members, it brings together experts to share knowledge and develop voluntary, consensus-based, market relevant international standards that support innovation and provide solutions to global challenges.
Conforming to the ISO 18385:2016 standard certifies that Puritan's forensics products are manufactured in an environment where stringent controls are in place to "minimize the risk of human DNA contamination in products used to collect, store and analyze biological material for forensic purposes."
"By meeting the ISO 18385:2016 standard, Puritan gives customers yet another reason to maintain complete confidence when using our products in the field," said Timothy Templet, Puritan's executive vice president of sales. "And they can rest assured they will receive the consistent quality results they have come to trust in the Puritan brand."
For details on the standard - Click Here
For more information on the Puritan range of products for forensics and genetics visit: www.puritanmedproducts.com/forensics-genetics.html
Tags:
Date Published: 19th February 2018
Source article link: View