15th November 2012 Content supplied by:
Puritan's Products Unaffected by Competitor Patent Claims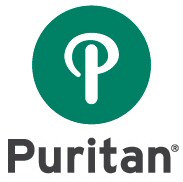 Puritan Medical Products Co., LLC, an American manufacturer of single-use medical products for the global market in the healthcare, forensic, critical environment, food safety, and drug manufacturing industries, has announced that its flocked swab products are in no way affected by Copan's recent Patent activities such as Patent No. 8317728 to be issued on 11/27/2012 for a "Method of Using Flocked Swab for Collecting Biological Specimens."
Puritan manufactures more than 35 types of flocked swabs including the PurFlock® and HydraFlock® swabs. Puritan seeks to clarify any possible confusion in the marketplace relative to a competitor's assertion that "U.S. Patent Office Grants Copan Invention of Flocked Swabs." No U.S. patent claims issued to Copan are for a "flocked swab invention." The only allowed claims were claims to a method for using a particular type of swab with particular characteristics. Their U.S. patents have no claims to a swab. "These patent activities have absolutely no bearing on Puritan's products, Puritan's ability to produce our trademarked PurFlock® and HydraFlock® swabs, or Puritan's ability to continue to supply our international customers with the highest quality single-use medical products in the industry", said Puritan's Timothy Templet Executive Vice President of Global Sales and Marketing.
The HydraFlock® swab has received patents in both the U.S. and Canada for the product itself and the manufacturing process involved. Additional patents are still pending in countries around the world. Puritan's HydraFlock® swab delivers a high-performance by combining a unique microstructure with innovative fibers to produce excellent sample collection, rapid elution, and high test sensitivity.
Please note : Any products described on this page are for Research Use Only and not intended for clinical diagnostic procedures unless otherwise stated.
Tags:
Date Published: 15th November 2012