Hardy Diagnostics
Hardy Diagnostics manufactures over 2,000 prepared and powdered culture media products for the detection of microorganisms. With over 10,000 microbiology supply items available, Hardy Diagnostics is your one stop shop for all your microbiology and laboratory supply needs.
Address Santa Maria
United States
Website
Email
Telephone
+[1] 805-346-2766
Products
Please note : Any products described on this page are for Research Use Only and not intended for clinical diagnostic procedures unless otherwise stated.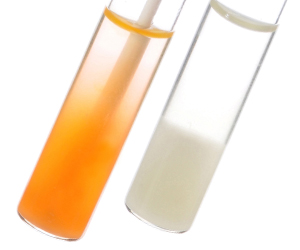 Clinical
Strep B Carrot Broth™ One-Step is a selective and differential medium that is intended for the detection of Group B Streptococcus (GBS) from anovaginal specimens collected from pregnant women. The medium is used as an aid in the qualitative determination of GBS colonization in pregnant women. The color change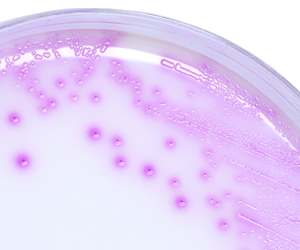 Clinical
HardyCHROM™ CRE (Carbapenem-Resistant Enterobacteriaceae) is a selective and differential chromogenic agar medium intended for the qualitative and presumptive detection from stool specimens of Escherichia coli that are non-susceptible to carbapenems as pink colonies and KES (Klebsiella aerogenes, Klebsiella oxytoca, Klebsiella pneumoniae, Enterobacter cloacae complex, and Serratia marcescens) that are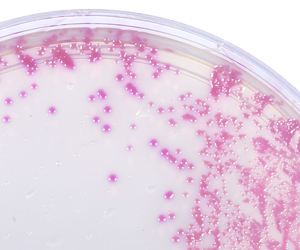 Clinical
HardyCHROM™ MRSA is a selective and differential culture medium that facilitates the isolation and identification of methicillin-resistant Staphylococcus aureus (MRSA) to aid in the prevention and control of MRSA infections in health care settings. The test is performed on anterior nares swabs from patients and healthcare workers to screen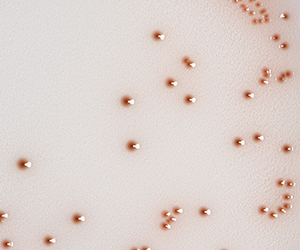 Clinical
HardyCHROM™ Group A Strep agar is a chromogenic medium for the selective cultivation and differential isolation of Group A Streptococcus (S. pyogenes) from specimens based on colony color.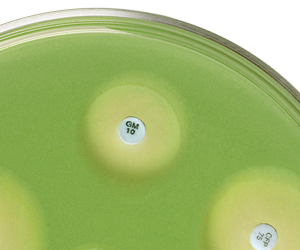 Clinical
HardyDisk™ AST's are impregnated paper disks used for Antimicrobial Susceptibility Testing (AST); also known as disk diffusion or Kirby-Bauer testing.
Clinical
Hardy Diagnostics HardyCHROM™ Candida + auris is recommended for the selective isolation and differential identification of Candida species. The medium allows for the differentiation of C. albicans, C. tropicalis, C. krusei, and C. auris based on colony morphology, color, and positive UV fluorescence. Colonies of Candida glabrata can be subbed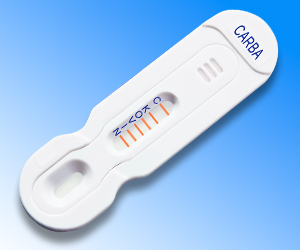 Clinical
NG-Test® CARBA 5 is the only rapid, multiplex, phenotypic test capable of detecting KPC, OXA-48-like, VIM, IMP, and NDM carbapenemases produced by Enterobacterales and P. aeruginosa.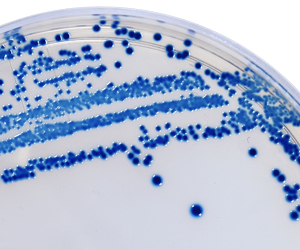 Clinical
HardyCHROM™ ESBL is a selective and differential chromogenic medium which is intended for the qualitative and presumptive detection from stool specimens of: Enterobacteriaceae that are potentially non-susceptible to ceftazidime and cefpodoxime; Extended-spectrum beta-lactamase (ESBL)-producing Escherichia coli, Klebsiella pneumoniae and Klebsiella oxytoca.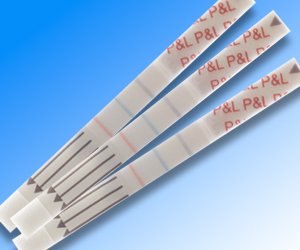 Clinical
ImmuView® S. pneumoniae and L. pneumophila is the only Antigen test able to identify both S. pneumoniae and Legionnaires' disease at the same time – with just one test! Quick, accurate and easy diagnosis is vital because S. pneumoniae is the leading cause of community acquired pneumonia. L.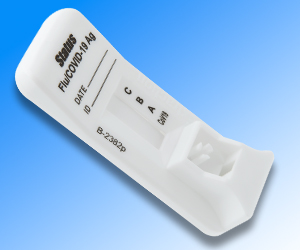 Clinical
A rapid immunoassay for the simultaneous direct detection and differential diagnosis of SARS-CoV-2, Influenza Type A and Type B antigen from nasopharyngeal swab specimens. Flocked nasopharyngeal swab for superior specimen collection and patient comfort.
Microbiology Product Areas
Clinical

NOTE: The products listed in this section may not be approved for clinical diagnostic use in your jurisdiction. You must assume these products are unregulated and therefore cannot be used for routine testing and reporting of results unless otherwise stated.
Lateral Flow Assays
Show all suppliers
SARS-CoV-2
Show all suppliers