13th February 2012 Content supplied by: Hardy Diagnostics
HardyCHROM™ MRSA - an Economical Choice ... WITH FASTER RESULTS!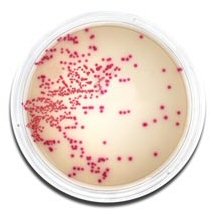 HardyCHROM™ MRSA is a selective and differential culture medium that facilitates the isolation and identification of methicillin resistant
Staphylococcus aureus
(MRSA).
MRSA strains grown in the presence of chromogenic substrates produce deep pink to magenta colonies. Selective agents will inhibit non-MRSA strains. Additional ingredients have been added to increase the sensitivity and specificity of the medium by inhibiting gram-negative organisms, yeast, and most other gram-positive cocci.
Distinct color change read-out
Bright color development
Economically priced - call us for a price comparison!
For more information on HardyCHROM™ MRSA visit www.hardydiagnostics.com/hardychrommrsa.html
Please note : Any products described on this page are for Research Use Only and not intended for clinical diagnostic procedures unless otherwise stated.
Tags:
Date Published: 13th February 2012
Source article link: View