Microbiology Product Finder : Water
Test type: Legionella
Please use both selection boxes below to find companies that supply products in areas that you are interested: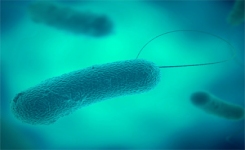 The BACGene Legionella Multiplex kit provides the means for the fast and reliable detection of Legionella using colonies from the primary enrichment following the ISO method. It replaces the confirmation step thereby reducing the time to result as well as eliminating the need to re-streak. This real-time PCR kit simultaneously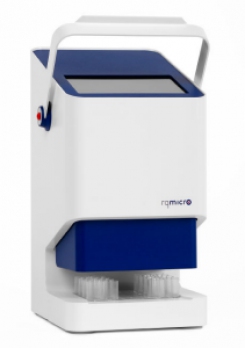 rqmicro developed this highly specific kit to simplify, accelerate and improve the detection of Legionella pneumophila SG1-15 in complex water samples, e.g. cooling tower and industrial samples. The separation kit efficiently isolates Legionella pneumophila SG1-15 target cells and at the same time eliminates more than 95% of the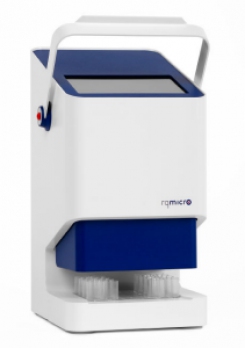 rqmicro developed this highly specific kit to simplify, improve and accelerate the detection of Legionella pneumophila SG1. The L.p. SG1 Kit presents a revolutionary solution for Legionella analysis and thus opens a new chapter in the field of pathogen detection and in the monitoring of water quality. In addition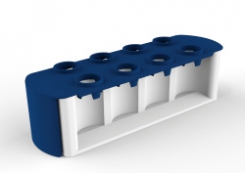 The MIMS for manual immunomagnetic separation is an all-purpose magnetic separation tool compatible with standard lab tubes. Combined with the rqmicro reagent kits the MIMS enables a manual isolation and purification of target cells, e.g. Legionella, while eliminating competing flora for more precise and conclusive results using the plating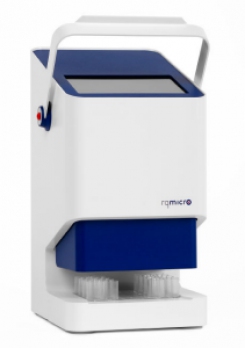 The CellStream combined with the rqmicro reagent kits and microfluidic cartridges provides a complete solution for sample preparation. The instrument automatically purifies and isolates target cells, e.g. Legionella, by immunomagnetic separation and delivers ready-to-use samples for quantification with flow cytometry, plating on agar, or any other method of analysis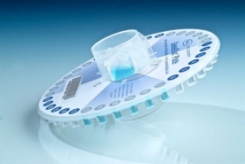 Pall's GeneDisc Rapid Microbiology System enables quantification of Legionella within 3 hours for any type of water sample (potable water, cooling tower, sludge). Rapid and reliable results enable infection control experts, shower water, hospital water and water network managers to make quick and effective decisions on appropriate water disinfection measures.
New and improved water sampling containers for routine microbiological testing of potable [drinking] water samples. 500ml and 1000ml sizes available, dosed or un-dosed with sodium thiosulphate for chlorine neutralisation. Both containers can be used for a range of functions such as sampling within leisure swimming pools, endoscopy rinse waters, renal
Suppliers who have products in this sector:
Select companies to request information/quote