rqmicro AG
rqmicro micro products enable fast and specific quantification of bacteria in water samples. Users in industry, facility management, and water laboratories benefit from actionable results to monitor water systems, detect contamination, and optimize treatment.
Address Switzerland
Website
Email
Telephone
+41 44 512 51 51
Cases of diseases caused by pathogenic bacteria in artificial water systems are rising. An example is Legionnaires disease, a severe bacterial pneumonia. It is the leading cause of notifiable water-borne disease outbreaks and can be acquired by inhaling aerosols containing Legionella.
However, a realistic and fast quantification of Legionella bacteria is not possible with the established cultivation-based tests. For this reason, rqmicro has developed a method that allows the reliable quantification of intact Legionella within two hours.
Furthermore, the microbiological load, the number of all bacteria in a water system, is a critical process parameter for water utilities and other industries. It is applied to ensure continuity of water quality in the supply chain and process water. rqmicro offers a test kit to quantify the total amount of bacteria in water samples on a single-cell level.
All assays can run on the rqmicro.COUNT, a cartridge-based flow cytometer that automatically performs sample purification and analysis. Custom solutions for high sample throughput are also available.
Products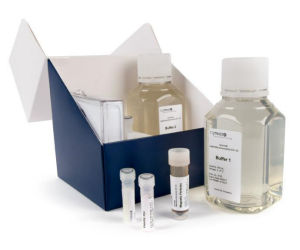 Water
rqmicro developed highly specific kits to simplify, improve and accelerate the detection of Legionella in various water types. It allows the quantification of intact Legionella cells within 2 hours. Importantly, the kit also detects viable but non-culturable cells (VBNC), which do not grow on culture media but can be still infectious.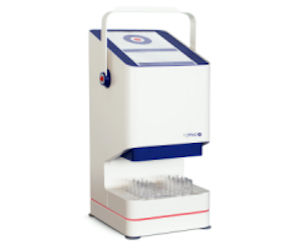 Water
The rqmicro.COUNT combined with the rqmicro reagent kits provides a complete solution for sample purification and quantification. The instrument automatically isolates cells by immunomagnetic separation and delivers a direct count of intact target cells (e.g. Legionella). Because of its compact and robust design, the rqmicro.COUNT enables our
Microbiology Product Areas