13th March 2012 Content supplied by: Hardy Diagnostics
HardyCHROM™ SS - a Better Way to Screen for Enteric Pathogens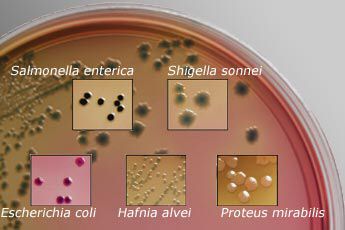 A highly selective chromogenic medium for the primary screening of stools for the isolation and differentiation of Salmonella and Shigella spp.
Colonies of Salmonella and Shigella will appear teal in color. Salmonella will appear with or without a black center.
Non-pathogenic organisms are easily ruled out based on colony color.
Reduces costly false positive work-ups.
Less colony picking, subculturing, and identifications.
Reduces the number of plates for primary stool setup.
Effectively rules out most Proteus spp.
Utilizes a patented chromogen - a Hardy Diagnostics exclusive.
Reduce labor and material costs by up to 20% - call for data.
Manufactured in an ISO 13485 certified facility.
Competitive pricing, quality products, with exceptional service and support.
For more information on HardyCHROM™ SS visit www.hardydiagnostics.com/hardychromss.html
Please note : Any products described on this page are for Research Use Only and not intended for clinical diagnostic procedures unless otherwise stated.
Tags:
Date Published: 13th March 2012
Source article link: View
Related news