21st July 2014 Content supplied by: Technical Service Consultants
Uncover Hidden Contamination with TSC's SpongeTub Kit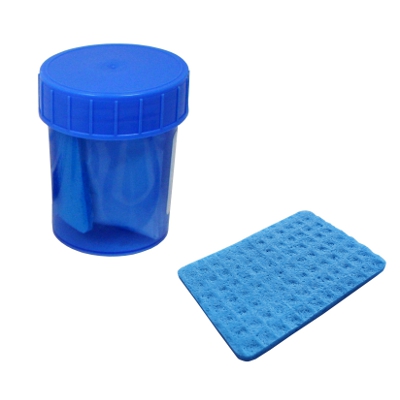 Technical Service Consultants (TSC) Sampling Sponge Tub offers end-users a convenient all in one monitoring kit that's a quick and simple method for confirming the presence of living microorganisms on any critical surfaces, including environmental monitoring or HACCP validation.
Uncover - hidden contamination exposed
Neutralise - disinfectant residues gone
Save time - total sampling solution
Ready - pre-moistened for convenience
Easy - sample large areas quick
Quick & safe - no scissors needed
Convenience - glove included
Superior - sponge collection & release
Invaluable - HACCP & routine testing
Secure - safe sample transport
Strengthen - brands protected
Ideal solution where disinfectants & sanitisers are used, including food production surfaces & transport, clinical & veterinary infection control, pharmaceutical & cosmetics facilities and valuable in cleaning validation, protecting your brand & preventing costly recalls.
Also available for direct meat surface sampling (TS/15-A:NaCl).
All sampling devices conform to ISO 18593:2004 requirements and are gamma irradiated for assured sterility.
For further details and samples please visit www.tscswabs.co.uk or call +44(0)1706 620600
Tags:
Date Published: 21st July 2014
Source article link: View
Related news