18th March 2014 Content supplied by: Technical Service Consultants
TSC New & Improved Inoculating Needles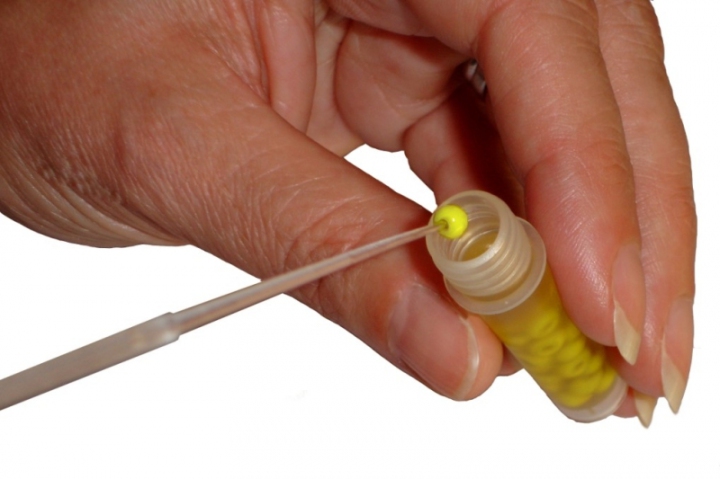 Technical Service Consultants (TSC) new and improved disposable inoculating needle, the perfect partner for Protect microorganism bead storage systems.
New Easy 'pick up & grip' design with tapered tip for improved bead security
Safe and secure transfer of cultures from freezer to culture plate
No need to risk balancing beads with inoculating loop
Significant time saving compared to heat sterilisation of re-usable needles
Ideal tool for when flaming is not possible e.g. laminar flow work or anaerobic cabinets
Perfect for counting or isolating pathogens from heavy mixed cultures
Convenient 2 years shelf life
The needle's tapered tip offers the correct bead position for smooth streaking without damaging the agar surface (ideally hold < 25o angle). The flat tip gives a defined inoculation area for urines or dilution work. Precision moulded for reproducible results every time, the polystyrene blend gives a practical solution for stab cultures (i.e. anaerobic work) whilst still being flexible enough for agar plate work.
Protect microorganism preservation system is ideal for the long term maintenance of stock and quality control microorganisms, including bacteria, yeasts and moulds. For further details and samples please contact TSC at www.tscswabs.co.uk or call +44 (0) 1706620600
Please note : Any products described on this page are for Research Use Only and not intended for clinical diagnostic procedures unless otherwise stated.
Tags:
Date Published: 18th March 2014
Source article link: View
Related news