27th November 2018 Content supplied by: Merck Millipore
How to Choose and Validate Your Ready-to-Use (RTU) Media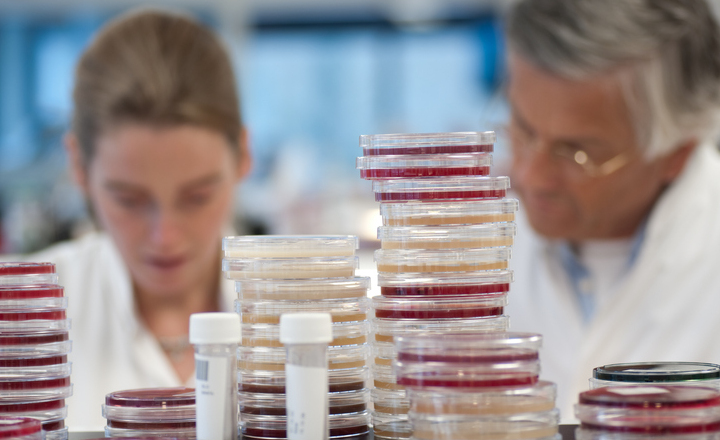 Media that is bought into labs in a ready to go or Ready to Use (RTU) format goes by many different descriptions such as Ready Prepared Media, Pre-Plated Media/Pre-Poured Media (PPM), Ready-to-Rehydrate;  there's no shortage of terms just as there is an almost limitless choice of presentations from broths in bags, ready to rehydrate media in bags and film plates, solid agar in bottles for melting and prepoured plates. But how to choose a supplier that will be best for your lab?
Here in an exclusive interview with rapidmicrobiology, Barbara Gerten, Senior Scientist Traditional Microbiology with Merck KGaA we find out what makes a good media supplier and how to introduce a new RTU media into your lab's schedule.
1. What are the benefits of using RTU instead of in-house preparation?
Ready-to-use (RTU) media can be taken straight from the pack for immediate use on the bench, the benefit to the lab is there is no need for weighing, preparation or autoclaving, with all the associated validation and tracking requirements. The lab can focus more on their core business of sample analysis.
For ISO 17025-accredited labs performance testing can be greatly reduced if the supplier fulfils the requirements of performance testing as specified in the relevant standard such as EN ISO 11133 and the specific standards for the microorganisms.
EN ISO 11133:2014+Amd1:2018 "Microbiology of food, animal feed and water - Preparation, production, storage and performance testing of culture media"
EN ISO/IEC 17025:2017 "General requirements for the competence of testing and calibration laboratories"
2. RTU media come in different formats, what should a lab consider when choosing a media presentation?
The choice of which format to use is dependent on the application. Liquid media in bags, bottles or tubes are used for sample dilution, pre-enrichment or selective enrichment, solid agar in bottles are melted and used for enumeration by the pour-plate technique and solid media in petri dishes are applicable for counting by surface plating or membrane filtration, for isolation after enrichment and for sub-culturing before confirmation.
Ready-to-rehydrate films are mostly used for enumeration using the same volume as the classical pour-plate method (but without the need to prepare and melt the agar beforehand); these formats are considered as alternative methods as they are not described in ISO or other standards.
3. Do do all RTU manufacturers supply the same media formulations?
Formulations of culture media are part of ISO and other standards; ISO standards also specify the performance testing of the culture media. As part of the standards, accredited labs have to follow these specifications when accredited on these methods. Labs have to carefully check to ensure the culture media manufacturer is following these specifications for the formulation and performance testing.
If a RTU is stating a standard in its name, the manufacturer is committing to follow all these specifications, especially if the manufacturer is EN ISO 17025-accredited for the performance testing of culture media.
4. What quality manufacturing standards should a RTU manufacturer meet? What responsibilities for media performance testing still remain with the lab?
RTU manufacturers should have an ISO 9000 certification on their quality management system. Ideally these manufacturers additionally have an EN ISO 17025 accreditation for the performance testing of culture media with the methods given by EN ISO 11133.
With every batch of prepared media, a lab can expect to get a certificate on the performance testing results of that batch including the specifications used for the release. Ideally the certificate includes the typical formulation, application of the culture medium, expiry date and storage conditions.
Depending on the level of performance testing done by the manufacturer, the lab can reduce their own in-house testing. If the manufacturer's release is done under EN ISO 17025-accreditation – and the testing is strictly performed as specified by the standards, the lab can reduce their own controls on the incoming products but need to consider conditions that the product had during transport.
With culture media used for membrane filtration following ISO standards, it is mandatory to test the culture media batch by using membrane filtration and the filter batch in use. The specification given by the ISO standard on productivity, selectivity and specificity have to be reached, e.g. as described by EN ISO 9308-1.
EN ISO 9308-1:2014+Amd1:2017 "Water quality - Enumeration of Escherichia coli and coliform bacteria – Part 1: Membrane filtration method for waters with low bacterial background flora"
5. Is it best to buy local or from an large international manufacturer?
Large global manufacturers offer prepared culture media as specified by ISO and other standards worldwide and this enables labs operating in different areas of the world to use the same RTU. Small local units may be more flexible, providing special formulations according to national standards.
6. What validations are needed before moving to a new RTU source?
Generally, no validation is needed by the labs when RTU are used following the specifications as given by ISO or other standards. However, a lab should verify a new RTU source e.g. by checking the documentation provided and by using the new media in parallel and /or with some challenging samples during this verification process.
This may be shortened if a lab is still using the manufacturer's dehydrated version of the same culture medium as the lab is familiar with the documentation and performance testing provided by this manufacturer.
7. How does storage temperature and shelf life vary between manufacturers? How can a lab ensure quality has been maintained during transport?
Storage temperature and shelf life are dependent on the manufacturer's results and specifications based on the ingredients and kind of packaging of the RTU. Some manufacturers are offering RTU which can be stored for a long-time period at room temperature.
For transportation, the best approach is shipping under controlled conditions, but this may be not possible in all areas worldwide. An extra check when media is received should be considered if there is no controlled transport available. This incoming control may be reduced depending on the manufacturer's performance testing and if this is done under ISO 17025-accreditation or not and may also vary on the national requirements for the accreditation bodies. Some RTU manufacturers also provide so-called "worst-case studies" done at the end of the shelf life to take into account there may have been some period of time where holding conditions were 'less than ideal' - mimicking transport to the lab.
8. What technical support should a lab expect from a manufacturer or distributor?
The level of technical support will vary from manufacturer to manufacturer. Technical support can be given on the choice and application of RTU, assessment and performance testing. It may include also technical support on the methodology for testing of the food or water samples themselves and may include updates on upcoming changes in standards and regulations. Sales and technical support are important factors because a lab needs to be sure any issues will be addressed as soon as possible.
Discover Merck's ready-to-use media portfolio: Sigmaaldrich.com/Food-Microbiology
About Barbara Gerten:

Barbara Gerten is Senior Scientist Traditional Microbiology with Merck KGaA, Darmstadt, Germany. She is a microbiologist with many years of industry experience who has been at Merck KGaA since 2008 and is a member of several ISO/CEN committees including the ISO Working Group "Culture Media".
Please note : Any products described on this page are for Research Use Only and not intended for clinical diagnostic procedures unless otherwise stated.
Tags:
Date Published: 27th November 2018
Source article link: View