13th October 2015 Content supplied by: Merck Millipore
Experience Easier Sterility Testing with New Steritest Symbio Pump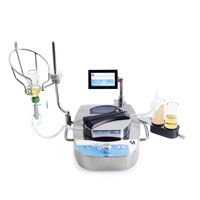 Merck Millipore is renowned as the pioneer of sterility testing solutions providing complete confidence. When Merck Millipore invented the Steritest™ closed filtration device 40 years ago, we made sterility testing reliable. Today we are making it easy, with our new Steritest™ Symbio Pumps. They are designed to integrate perfectly into all testing environments – maximizing safety and confidence while streamlining your workflow:
Compact design to ease operations in laminar flow hoods and isolators
Step-by-step operator assistance to ensure test method reproducibility
Comprehensive validation and maintenance services to meet regulatory compliance
To discover all the details and to register for an on-site demo please visit www.merckmillipore.com/steritest-symbio. Or contact us directly for more information.
e-mail: mibio@merckgroup.com
Tags:
Date Published: 13th October 2015
Source article link: View
Related news