12th November 2012 Content supplied by:
ICR Contact Plates and Swabs for Monitoring of Surface Contaminants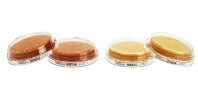 Merck Millipore's ICR Contact Plates are available in a variety of formulations for the monitoring of sanitized, dry surfaces in isolators and critical cleanrooms. They are gamma-irradiated in their final packaging to minimize risk of contamination. Their transparent, H2O2-impermeable triple-sleeve packaging ensures safe transportation in cleanrooms (ISO 5) and isolators. Each plate contains a data matrix barcode for paperless and reliable identification. The plates are supplemented by neutralizers for a wide range of disinfectants.
ICRplus Contact Plates offer the same features and benefits, plus CLOSED and VENT closure for safe transportation and flexible incubation conditions. A new formulation of non-animal origin is available to minimize the risk of BSE contamination.
ICR Swabs for isolators and critical cleanrooms are suitable for presence/absence testing of difficult-to-access, dry surfaces such as filling needles and tubes. These gamma-irradiated swabs are opened only once for sampling; all subsequent steps, such as adding the broth, incubation, and detection of turbidity, are performed in the closed system. Triple-sleeve packaging enables them to be safely transported in cleanrooms (ISO 5) and isolators. Their H2O2-impermeable inner packaging protects the medium from VHP vapor during decontamination of isolators and the pre-moistened swab tips leave no growth-promoting residues on surfaces.
Click here for more information about ICR Contact Plates and Swabs.
Tags:
Date Published: 12th November 2012
Related news