10th July 2009 Content supplied by:
Merck Chromocult® Coliform Agar now Approved for Processed Food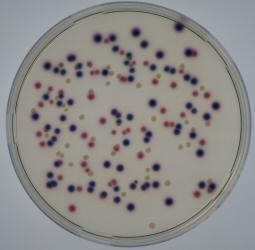 Part of the innovative lineup of Chromocult® culture media from Merck, Chromocult® Coliform Agar is now officially approved by the AOAC® Research Institute for use in processed food. A test of three processed foods, sausages, cooked chicken, and non-fat dried milk, showed that Chromocult® Coliform Agar demonstrates 100% equivalence to the AOAC® Official Method 966.24. This AOAC® Official method is used to detect and enumerate E. coli and Coliform bacteria by using Lauryl Sulfate broth and EC-Broth and needs up to 48 hours to get results.
US-EPA approved in water testing, Chromocult® Coliform Agar now qualifies as an alternative for food manufacturers to prove their products are free of Coliforms/E.coli within 24 hours
About Chromocult® Coliform Agar Professionals commonly measure the hygiene of food production and water by testing it for Coliform/E. coli. Processing food and water reduces the number of these bacteria and may also cause metabolic injury. Traditional culture media listed in standard detection methods for E. coli and Coliforms often contain ox bile or bile salts to inhibit Gram-positive bacteria. These strong inhibitors, however, may restrict target microorganisms' growth if they are already sublethally damaged.
In the past, microbiology professionals had no access to methods and resuscitation media for injured Coliforms. With the carefully selected inhibitors in Merck's Chromocult® Coliform Agar, these professionals can be sure that damaged microorganisms recover and grow.
About the study In a test comprised of sausages, cooked chicken, and non-fat dried milk, Merck's Chromocult® Coliform Agar method matched the performance of the AOAC Official Method 966.24, Lauryl sulfate broth and EC-Broth, by 100%. All typical colonies from Chromocult® Coliform Agar were confirmed as either E. coli or Coliforms.
Inclusivity and exclusivity data are also available for this study. To demonstrate inclusivity, 53 isolates of E. coli and non-E. coli Coliforms were inoculated.
The results showed that all E. coli strains tested produced typical violet colonies and all non-E. coli Coliforms produced typical pink colonies. Taken together, this yields an inclusivity rate of 100%.
To demonstrate exclusivity, 44 isolates of non-Coliform bacteria were inoculated. Most of the strains tested produced colorless colonies or were completely inhibited. Only three strains produced turquoise colonies. As a result, Chromocult® Coliform Agar yielded a 100% exclusivity rate.
| | | |
| --- | --- | --- |
| Product Code | Description | Presentation |
| 110426 | Chromocult® Coliform Agar | 500g |
| 100898 | E. coli/Coliform Selective Supplement | 1x16 Vials |
For further information about Chromocult® Coliform Agar please contact Merck Millipore (see details above).
Tags:
Date Published: 10th July 2009
Related news