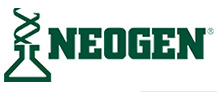 Neogen Europe Limited
Neogen develops, manufactures and markets a diverse line of products dedicated to food and animal safety.
Address Ayr
United Kingdom
Website
Email
Telephone
+44 (0) 1292 525 625
Neogen Europe has been developing and supplying diagnostic test kits and expert services to determine the quality and safety of food and agricultural products since 1998. With wide ranging expertise, Neogen offers on-site diagnostic test kits and external laboratory testing services to ensure food safety throughout the entire supply chain, from farm to fork.
Neogen offers solutions to detect Mycotoxins, marine and other natural toxins, speciation and allergens as well as a wide range of products for traditional and rapid microbiology, pathogens and spoilage organisms. Neogen also offers a complete ATP (Adenosine Triosate) hygiene monitoring system.
In addition, our forensic toxicology and life science products are used by many leading organisations across the globe. Neogen's GeneSeek division is the leading agricultural genomics laboratory in the world and provides comprehensive veterinary and agrigenomic diagnostic solutions for the improvement of livestock and crops.
Products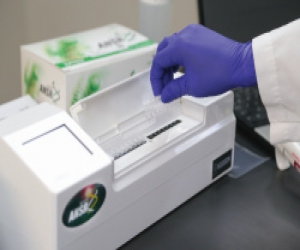 Food & Beverage
ANSR (Amplified Nucleic Single-temperature Reaction) utilises patented, unique amplification reaction technology for in vitro DNA amplification at a constant temperature. ANSR provides genetic level detection of low level specified targets for Salmonella, Listeria spp., Listeria monocytogenes, E.coli 0157:H7 and Campylobacter in as little as 10 minutes following enrichment. ANSR's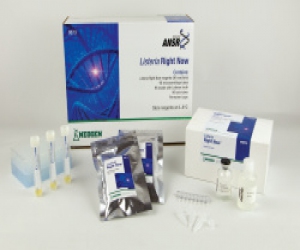 Food & Beverage
ANSR Listeria Right Now™ is able to detect very low levels of Listeria spp., including L. monocytogenes, from environmental samples using a patented molecular method to target rRNA. The method can be used in-house without the fear of potentially cultivating pathogens. Results can be obtained within as little as 60 minutes.
Microbiology Product Areas