26th February 2019 Content supplied by: Neogen Europe Limited
New & Emerging Methods in Microbiology Workshops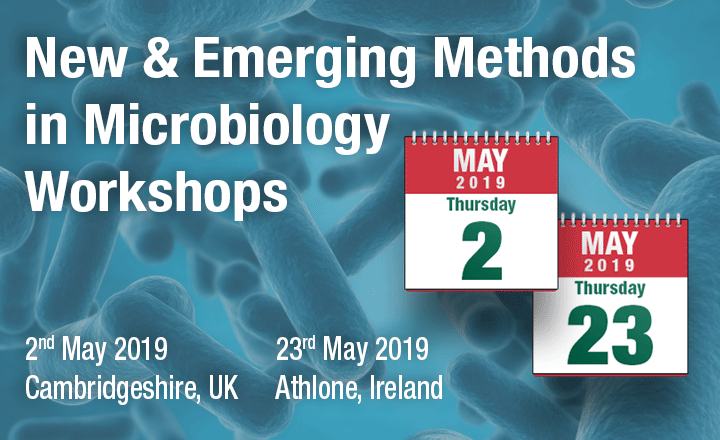 Following the success of our previous industry events, you can now register to attend one of our future New & Emerging Methods in Microbiology workshops.
Focusing on the latest advances, news and trends within the industry, we have put together varied programmes suited to both food manufacturers and commercial laboratories alike. On the day you will be able to meet and share knowledge with our fantastic range of speakers.
Thursday 2nd May 2019 – Cambridgeshire, UK
Learn about a range of topical issues from environmental monitoring, to innovative alternative testing methods and 16S Metagenomics (Next Generation Sequencing).
Find out more and register to attend our UK event here  
Thursday 23rd May 2019 – Athlone, Ireland
Gain an understanding of ISO 16140-2 validations to help choose methods that will fit your needs, get interactive with our live demonstrations on the latest testing methods as well as find out about our technical support.
Find out more and register to attend our Irish event here 
The workshops are free to attend, with spaces limited, so don't delay and reserve your place today!
Tags:
Date Published: 26th February 2019