3M Molecular Detection Assay Salmonella Secures Extended Validations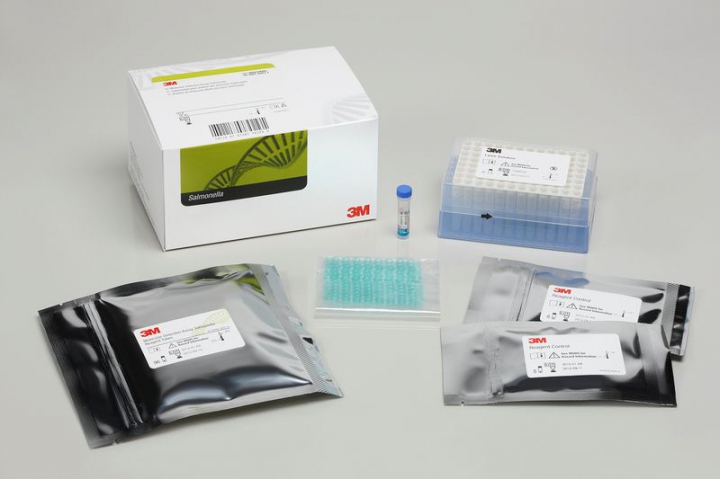 3M Food Safety has announced that its 3M™ Molecular Detection Assay Salmonella has received an extension of the current NF VALIDATION certificate from AFNOR Certification. The extension means that the test kit, which helps food processors and other parties detect Salmonella and consequently prevent salmonellosis, is now validated by the international organization for all human foods and environmental samples.
In a related development, the Salmonella assay's most recent AOAC INTERNATIONAL Performance Tested MethodSM (PTM) matrix extension and modification has been accepted by AOAC as a First Action Official Method of AnalysisSM (OMA method number 2013.09).
"We are proud that the 3M Molecular Detection Assay Salmonella has now achieved validation for all human foods and environmental products through internationally recognized validation schemes," said Niki Montgomery, global pathogen detection solutions business manager with 3M Food Safety. "These new validations and extensions approved through these distinguished technical committees, confirm 3M's molecular approach for pathogen detection."
Tags:
Date Published: 30th May 2014
Source article link: 3M