17th February 2015 Content supplied by: Neogen Europe Limited
Neogen Food Allergen Tests for Cumin and Spice Blends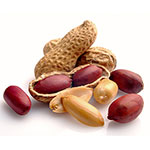 In response to recent recalls of products containing cumin found to be contaminated with peanuts and almonds, Neogen announced that its comprehensive line of food allergen tests includes quantitative and screening test kits that can quickly and accurately detect peanut and almond allergens in cumin and spice blends.
Neogen's AOAC-approved Veratox® for Peanut Allergen has been validated to detect and fully quantify peanut residues in cumin in about 30 minutes, with minimal training and equipment. Neogen also offers its Alert® for Peanut Allergen, which screens samples at 5 parts per million (ppm), and is based on the same technology of its Veratox test. The company offers the same options to test samples for the presence of almonds. In addition, the Reveal® for Peanut Allergen test kit is an effective screening tool for the presence of peanut residues in these sample types.
For companies that prefer not to do their own on-site testing, Neogen also offers a rapid laboratory testing service at its locations in Lansing, Mich., and Ayr, Scotland.
Neogen's tests detect both the nut and residual protein remaining in shell components of peanuts and almonds.
Neogen has created a special website where processors, producers and test labs can go for further information, including a new white paper on contaminated cumin. The address is www.neogen.com/CuminResponse/. On the site you will find information on contacting Neogen to speak to a specialist, and be able to download a new white paper, an allergen supplier checklist, and a Food Allergen Control Handbook.
Neogen's food allergen testing products have been developed in close cooperation with the University of Nebraska's Food Allergy Research and Resource Program (FARRP, www.farrp.org). FARRP is a food industry and university partnership that was formed to provide research and resource tools to the food industry. It is the leader in training and educating the industry on allergen awareness.
Tags:
Date Published: 17th February 2015
Source article link: View