Microbiology Insider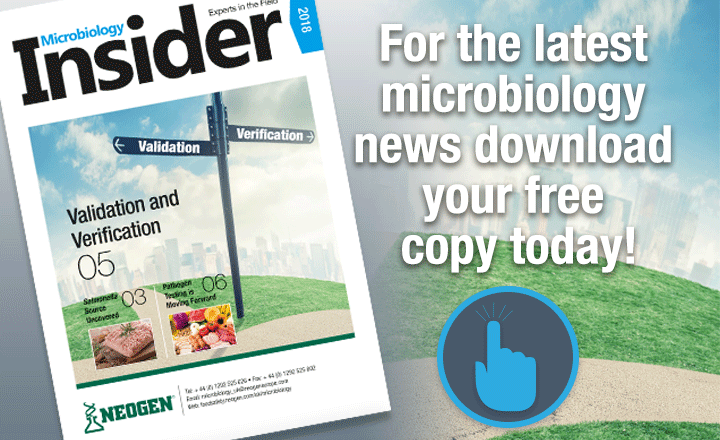 We are back with a bumper edition of our Insider magazine, this time with a focus on microbiological food safety!
Inside we take a look at the Validation and Verification of reference and alternative testing methods, exploring ISO/DIS 16140-3. Find out how you can implement an alternative testing method by reading our customer case study from UK pie manufacturer, Pukka Pies®. As well as this, check out the latest microbiology industry news including recent advances in pathogen testing, and find out if the tastiest sausages really do bring their own microbes to the party!
Throughout Microbiology Insider you will find out more about Neogen's complete range of microbiology testing solutions, including our recent site expansion capabilities, and how we can support your testing needs.
You can also register to attend our dedicated microbiology events throughout the year. We hope you enjoy!
Simply visit foodsafety.neogen.com/uk/microbiology-insider to download your free copy today!
Tags:
Date Published: 1st March 2018
Source article link: Neogen Europe Limited
Related news