21st May 2018 Content supplied by: 3M Food Safety
3M™ Microbial Luminescence System Kit Fast-Tracks UHT and ESL Beverage Testing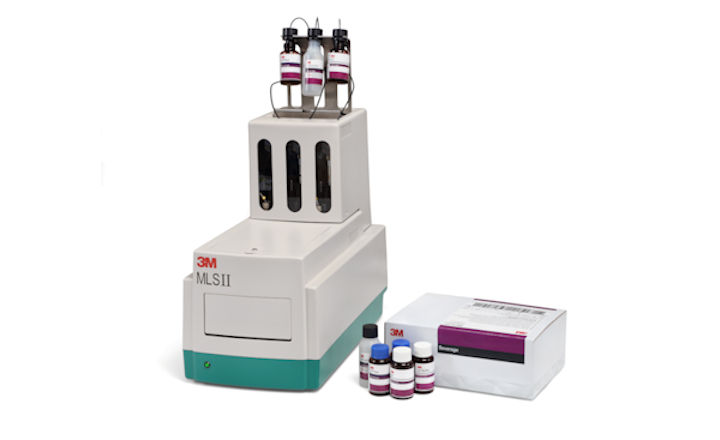 Demand for commercially sterile beverages is growing more than 9% annually, fueled by desire for convenient drinks retaining flavor and nutrients. The 3M™ MLS kit provides a quicker, more reliable way to detect various microorganisms in beverages.
The 3M™ Microbial Luminescence System (MLS) is a rapid method for release testing of Ultra High Temperature (UHT) and Extended Shelf Life (ESL) processed products. Using bioluminescence technology, the 3M™ Microbial Luminescence System detects ATP (adenosine triphosphate), an energy molecule universally present in all living cells, that can be used as a marker for biological contamination across all microorganisms. This allows the 3M™ MLS to have faster time-to-result than traditional pH or agar tests, and more reliably detect the fuller range of microorganisms (aerobic bacteria, anaerobic spore formers, yeasts, molds, lactic acid bacteria) rather than only being able to capture all of these through old school methods.
In addition, with traditional agar methods, not only processors have to pre-incubate sample containers, they then have to wait 2 to 5 days for the microorganisms to grow on the plate. The 3M™ Microbial Luminescence System eliminates the second incubation period, allowing manufacturers to release product 2 to 5 days faster. This helps users reduce their inventory storage space and cost, generate faster inventory turns, increase cash flow and be more flexible.
Tags:
Date Published: 21st May 2018
Source article link: View
Related news