15th December 2015 Content supplied by: 3M Food Safety
3M™ Petrifilm™ Rapid Aerobic Count Plate Awarded AOAC OMA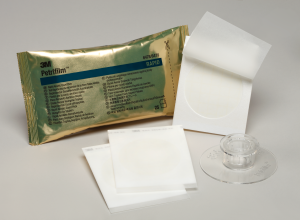 The 3M Petrifilm Rapid Aerobic Count Plate has been granted Official Method of Analysis status by AOAC INTERNATIONAL (OMA method number 2015.13).
The 3M Petrifilm Rapid Aerobic Count Plate detects and accurately enumerates aerobic bacteria counts in just 24 hours for most food matrices and environmental samples. 3M introduced the plate in January 2015 as a faster and superior indicator test alternative to conventional agar methods, having received certification from the AOAC® Performance Tested MethodsSM program prior to its customer launch.
Food and beverage processors are constantly under pressure to make time-sensitive decisions, so the ability to efficiently and reliably detect and count aerobic bacteria is critical. Proven to be as effective as standard agar plating methods, the 3M Petrifilm Rapid Aerobic Count Plate uses proprietary indicator technology to facilitate swift counting of aerobic bacteria colonies, helping food companies maximize worker productivity, make smart cleaning decisions and improve the quality and safety of their products.
Today, 91 of the top 100 U.S. food processing companies rely on 3M for their indicator testing needs. The sample-ready system uses an easy three-step process: inoculation, incubation (at 32°C or 35°C) and enumeration. The system contains nutrients, a coldwater-soluble gelling agent, and a dual-sensing indicator technology that facilitates colony enumeration for most food types.
For more information, please visit www.3M.com/PFRACAOACOMA
Tags:
Date Published: 15th December 2015
Source article link: View
Related news