AOAC PTMsm for 3M's Combined Rapid E.coli/Coliform Test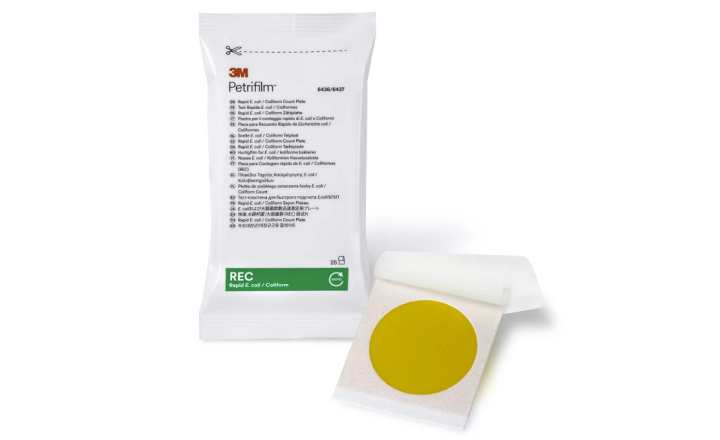 The 3M™ Petrifilm™ Rapid E. coli/Coliform Count Plate, a next day indicator test that quantifies the presence of E. coli and other coliform bacteria, has earned Performance Tested Methodsm (PTM) Certificate number 051801 from the AOAC Research Institute. 3M introduced the plate in February as a versatile microbial test that enables food and beverage processors to realize greater operational efficiencies and ship products sooner.
The AOAC PTM designation validated the 3M Petrifilm Rapid E. coli/Coliform Count Plate as an equivalent alternative to FDA and ISO standard reference methods to enumerate these bacteria. The evaluation was performed by an independent laboratory on a broad range of food and environmental surfaces including: raw, pasteurized and powdered dairy products; raw and prepared meat, poultry and seafood; fresh fruit and produce; baby food; pet food and flour. 3M is also pursuing MicroVal validation in accordance with ISO 16140-2.
"We're very pleased to receive this certification from the AOAC Research Institute," said Chris Somero, 3M Food Safety marketing manager. "This test's ability to reliably and conveniently recover E. coli and distinguish it from other coliforms within an 18 to 24-hour timeframe has been well-received by our customers, and the certification from such a respected third-party organization is a momentous step in giving the market even more confidence about its performance."
Request demo by visiting engage.3M.com
Tags:
Date Published: 21st May 2018
Source article link: 3M Food Safety
Related news