1st February 2019 Content supplied by: 3M Food Safety
Environmental Monitoring for the Identification and Control of Sources of Contamination in Food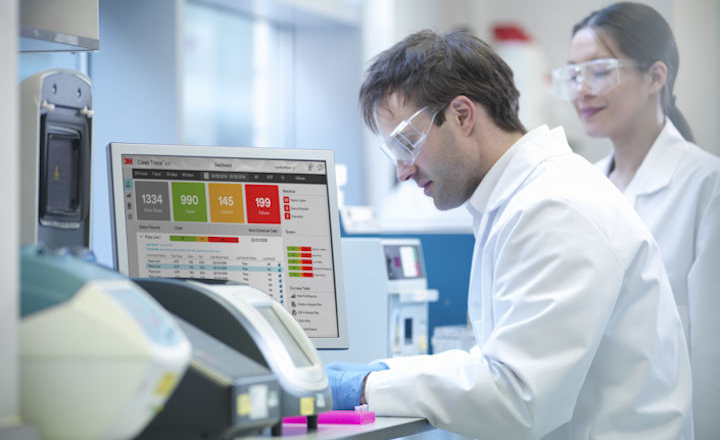 Food safety and quality systems have historically relied on the concept of Hazard Analysis and Critical Control Points (HACCP) to ensure food safety and food quality. The specific parameters that would allow for effective control of the target hazard at the CCP would have to be established ("validation") and would then have to be continuously monitored ("verification").
Despite the value of HACCP-based food safety systems and similarly structured food quality systems, it has become clear that many food safety and quality issues experienced around the world are due to failures and problem with pre-requisite programs - the steps or procedures that prevent potential food safety hazards from occurring. This includes the lack of validation and verification of the pre-requisite programs, particularly sanitation (including sanitary equipment and facility design) and GMPs (including hygienic zoning).
As the food processing facilities' association to sources of food safety and quality issues is increasingly recognized, the food industry and its regulators are shifting their emphasis from finished product testing to preventive testing, with environmental monitoring programs as a key tool identify and control sources and vehicles of contamination. These programs often encompass a range of tests from ATP and indicator organisms to pathogens, spoilage organisms, and allergens – conducted on a variety of samples collected throughout a facility at various time points and with varying frequencies.
Unfortunately, there is no one-size-fits-all approach to environmental monitoring, as the type of tests needed and plan parameters vary from facility to facility and product to product. In addition, these programs may need to be modified over time to answer specific customer and regulatory requirements or address other issues and concerns. This can lead to programs that represent an uncoordinated, non-unified approach that may not use resources effectively, particularly if new requirements for environmental monitoring are frequently added.
To help food manufacturers avoid this pitfall, 3M Food Safety provides the food industry with guidance on how to build and enhance an environmental monitoring program to help ensure food safety and quality, as well as coordinate and integrate different aspects of the program to increase the program's effectiveness and efficiency.
One resource is a 5-part webinar series developed with Dr. Martin Wiedmann, Gellert Family Professor in Food Safety at Cornell University, which provides end-to-end content about environmental monitoring that builds in complexity as you progress through the courses. It is beneficial for companies starting to implement environmental monitoring programs, companies working through implementation and its challenges, as well as companies who have an existing program and are looking for ways to enhance it.
Tags:
Date Published: 1st February 2019